Syria
Syrian Army Inches Closer to Key Airport in Eastern Aleppo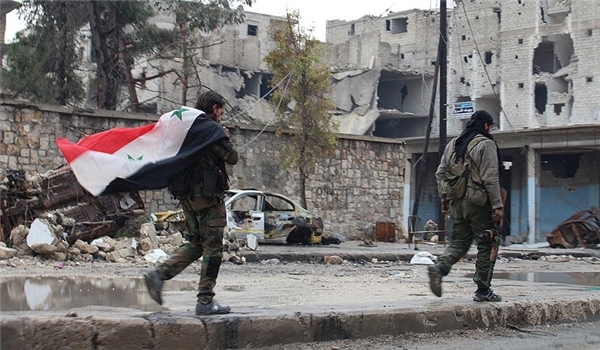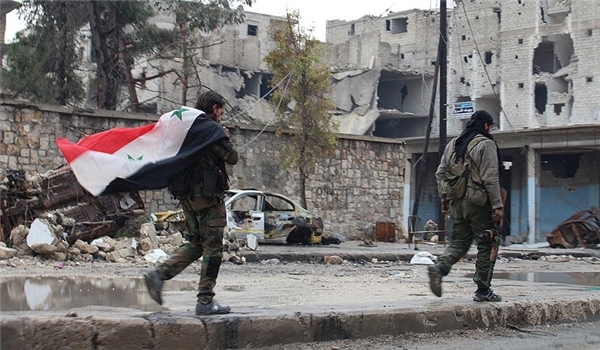 The Syrian Army soldiers continued their anti-ISIL operation in Eastern Aleppo and captured 14 villages, deploying forces at positions very near to the gates of al-Jarah (Kishish) strategic airport.
The army men stormed ISIL's defense lines in al-Khafseh region and pushed ISIL back from the villages and towns of Khirbet Salami, Rasm Aboud Jaftlak, al-Hamez, Moshrefeh Tal Totoun, Tal Totoun, Jubb Hendi, Rajm al-Aqra'a, al-Horeyh, Bibiri Tahtani, Khirbeh Akleh, Khirbet Salib, Modawareh, Tal Aswad and Khan al-Hamar.
The army killed a large number of ISIL terrorists, including several snipers and destroyed five bomb-laden suicide vehicles, several cannons and several military vehicles.
An informed military source said that the army has arrived at the gates of al-Jarah airport, adding the army men are getting ready to stormed ISIL's positions in al-Jarah airport from the Southern direction of the newly-liberated al-Khafseh town.
Also, the army soldiers continued to advance in the Southern parts of al-Khafseh water facilities in Northeastern Aleppo and retook control of Habouba al-Saqira and Habouba al-Kabira after clashes with the ISIL terrorists.
Meantime, the Syrian government troops won back control of Rasm Harmal al-Saqir, Rasm Harmal al-Kabir and Rasm al-Aboud towns after capturing the al-Babiri water pumping station.