Syria
Syrian Army inflicts heavy losses on militants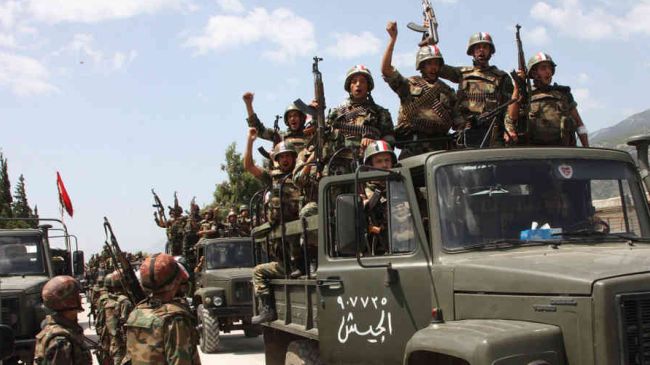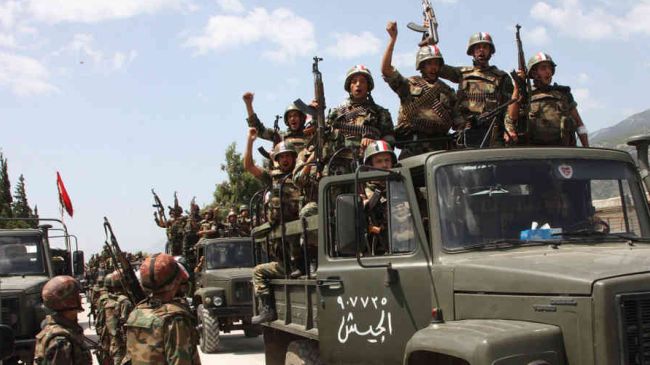 The Syrian Army has inflicted heavy losses on foreign-backed militants across the country.
A number of militants were reportedly killed and injured on the outskirts of the city of Hama in western Syria.
In addition, the army also seized some weapons and destroyed a number of militant hideouts.
Also in the western city of Homs, dozens of militants were killed in clashes with the army.
Earlier in the day, it was reported that a number of gunmen were killed during intense clashes with Syrian troops in the town of Daraya, located eight kilometers (five miles) southwest of Damascus.
Syria has been experiencing unrest since March 2011, and many people, including large numbers of soldiers and security personnel, have been killed in the violence.
The Syrian government says that the chaos is being orchestrated from outside the country, and there are reports that a very large number of the militants are foreign nationals.
In an interview recently broadcast on German television, Syrian President Bashar al-Assad said that the government did not start the conflict and the militant groups were the ones killing Syrian citizens and destroying the country's infrastructure.