Syria
Syrian army kills dozens of militants in Dara'a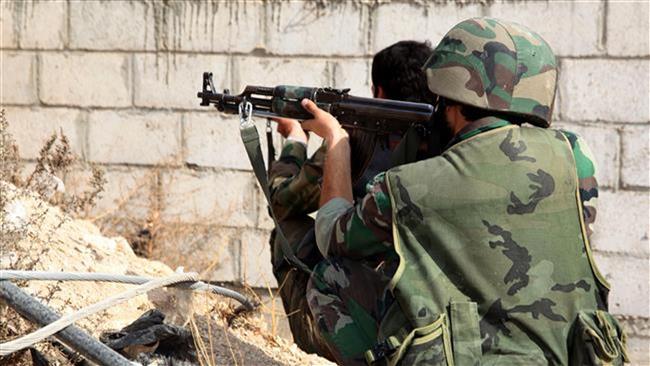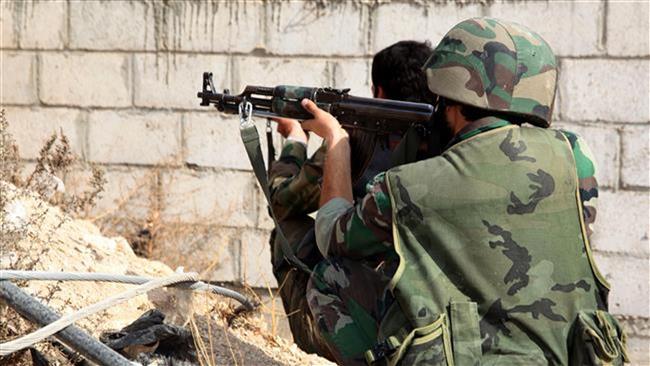 The Syrian army has clashed with foreign-backed Takfiri terrorists in the southwestern province of Dara'a, killing dozens of them.
The Syrian army killed at least 40 terrorists in the area of al-Harak in the countryside of the provincial capital, Dara'a, on Tuesday, Lebanon's al-Manar TV reported.
The report further added that a senior field commander of a terrorist group in the area was killed in the fighting. The report, however, did not name the terrorist group.
Syrian army units also carried out operations against terrorists in other provinces, including Homs, Aleppo, Idleb, and Quneitra, inflicting heavy losses on them.
New death toll
Meanwhile, the so-called Syrian observatory for human rights said that at least 230,618 people have been killed in the deadly crisis in Syria since 2011.
The UK-based group added that the death toll includes 69,494 civilians, among them 11,493 children and 7,371 women.
According to the group, the month of May has been the deadliest month of 2015 in Syria so far, with a death toll of 6,657.
The militancy in Syria started in March 2011. Western powers, and some regional countries, including Saudi Arabia, Turkey, and Qatar, have been supporting the militants.