Syria
Syrian army kills many U.S, Israel-backed foreign terrorists in northern city of Aleppo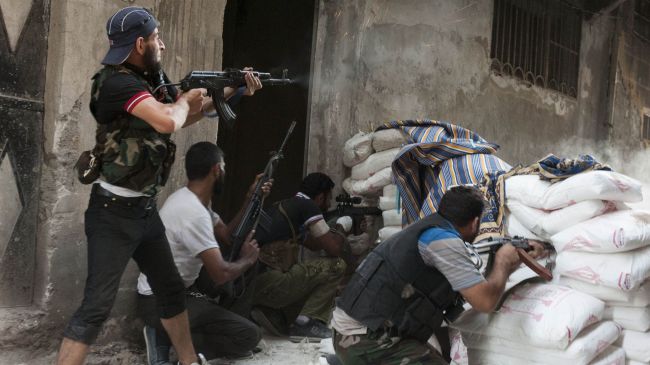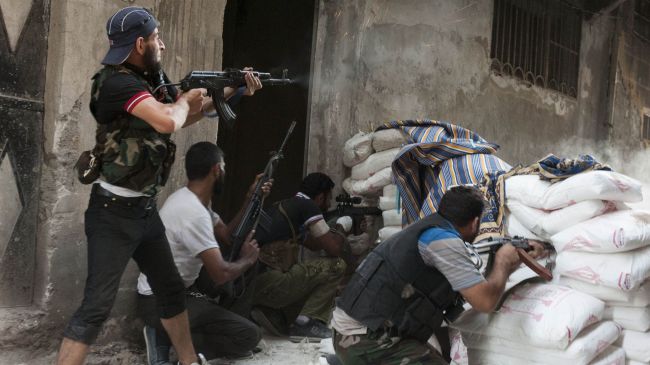 Many U.S, Israel-backed foreign terrorists have been killed in the renewed calashes with Syrian government forces in northern flashpoint city of Aleppo, Press TV reports.
The new casualties came as the army is advancing toward the Bab al-Hadeed neighborhood in Aleppo, trying to clear the area of gunmen.
Battles were underway between government forces and insurgents across the country on Saturday.
Several insurgents were killed in the fresh clashes on the outskirts of the capital Damascus.
In the town of al-Zahraa, government forces have inflicted heavy losses on insurgents.
A bomb has exploded near a mosque in the western city of Hama, without causing any casualties.
Further south, several insurgents have been killed in battles in and around the city of Homs. And in Daraa, six people have been arrested for possessing weapons.
Syria has been experiencing unrest since March 2011. Damascus says outlaws, saboteurs, and armed terrorists are the driving factor behind the unrest and deadly violence while the opposition accuses the security forces of being behind the killings.
The Syrian government says that the chaos is being orchestrated from outside the country, and there are reports that a very large number of the armed men are foreign nationals.