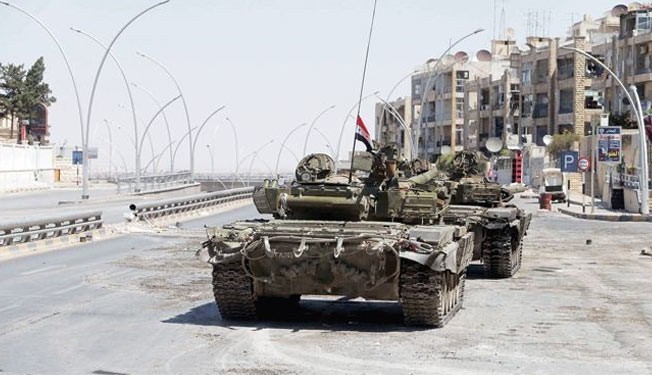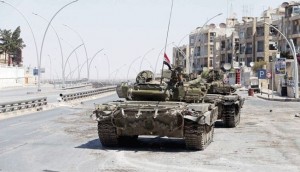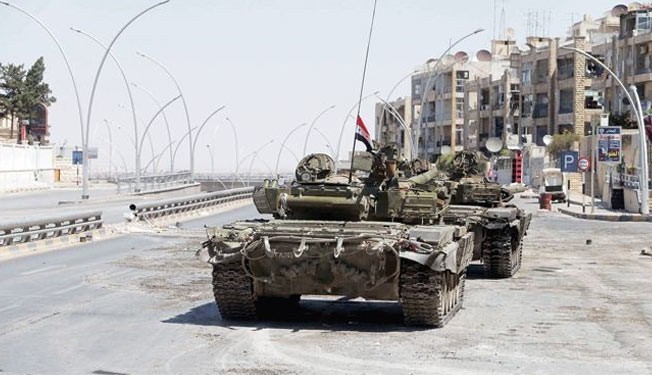 The Syrian army has targeted a large and important gathering of foreign-backed militants in Aleppo and killed scores of them, al-Alam correspondent says.
Units from the Syrian army managed to monitor and target a large gathering of militants at a school in Aleppo's Hanano area and killed scores of them, al-Alam correspondent explained on Wednesday.
The Syrian army also managed to kill a number of al-Nusra Front militants and destroy two cars of them near al-Soura village in Daraa countryside, he added.
Army units also targeted a militants gathering in Yabrud in al-Qalamoun region in Rif Dimashq and killed a number of militants including Arabs in the town of Mourk in Hama countryside.
Syrian soldiers launched an offensive against the militants in the region on Tuesday and succeeded in taking control of the area near the town of Yabrud, located about 80 kilometers (50 miles) north of the capital Damascus.
More than 130,000 people have reportedly been killed and millions displaced since the deadly violence in Syria which began in 2011.
According to reports, the Western powers and their regional allies — especially Qatar, Saudi Arabia, and Turkey — are supporting the militants operating inside Syria.