Syria
Syrian Army Launches New Massive Operations in Homs Province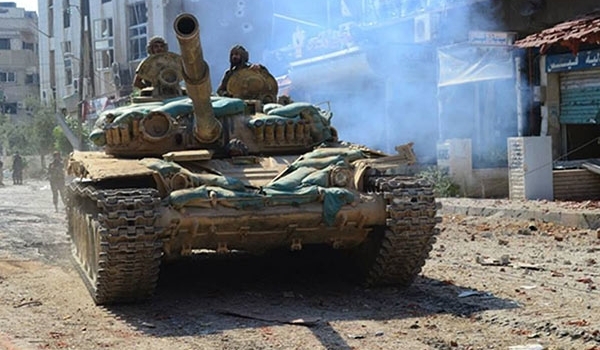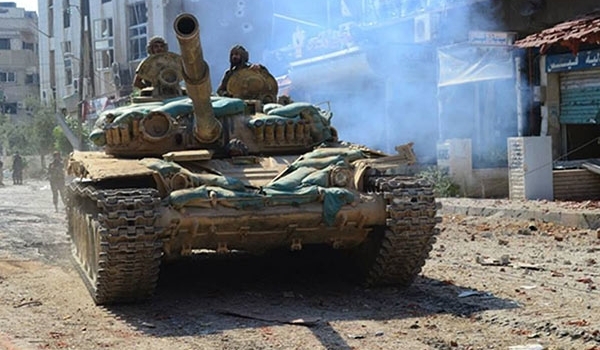 The Syrian Army and popular fighters have been hitting the militant groups' strongholds North and Northeast of Homs province, the army said Friday, stressing that the troops are resolved to gain more ground in the Central province.
"The ISIL defense lines in the ancient Assyrian town of Quaryatayn have been under heavy attack by the Syrian army and the National Defense Forces (NDF), which have left many terrorists dead or wounded," the army said.
"In the meantime, the pro-government forces have done a great job in targeting and destroying the militant groups' centers near Talbiseh in the Northern part of province since the early hours of this morning, causing heavy losses on the militants," the army added.
On Thursday, the Syrian army struck heavy blows at the Takfiri militants in Homs province amid reports of intensified air attacks on the terrorist' positions.
The Syrian warplanes bombed militants' positions in the ancient city of Palmyra, while the army also fired artillery shells at terrorists' positions in the cities of Quaryatayn and al-Houla.
The Syrian army thwarted an attempt by ISIL terrorists to attack a military checkpoint in the al-Bayarat al-Gharbiya area in the countryside of Palmyra in Homs, killing and injuring a group of terrorists, the sources added.
The army also repelled an ISIL attack in Jubb al-Jarrah, leaving a group of terrorists dead and injured.