Syria
Syrian Army Launches Third Phase of Lattakia Operation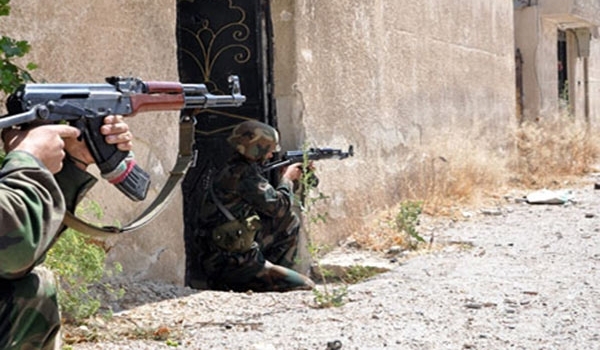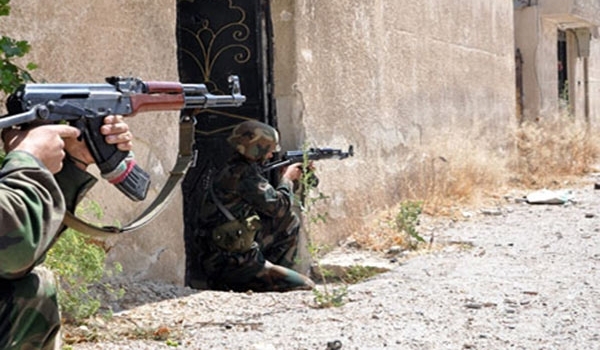 Military sources announced on Monday that the Syrian army and popular forces have launched a powerful operation along several axes in Jabal al-Akrad (Kurds Mountain) region that borders Turkey to the North.
The Syrian Army's Central Command confirmed the start of the fresh military operations after seizing the strategic village of Touma from al-Nusra Front and the Free Syrian Army (FSA) in Kurds Mountain yesterday.
"The Syrian soldiers are currently pressing North from the village of Touma towards the militant stronghold of Kinsibba, which is considered the terrorists' last line of defense before the important city of Jisr al-Shughour in Idlib province," the sources said.
"Liwa Suqour al-Sahra (Desert Hawks Brigade), the National Defense Forces (NDF), the Syrian Social Nationalist Party (SSNP), and Muqawama Souri (Syrian Resistance) have joined the Syrian army in this phase of operations in the Northeastern part of the coastal province of Lattakia," they went on to say.
"The main objective of this phase is to seal the Northeastern corner of the Lattakia province and build a frontline at the strategic city of Jisr al-Shughour," the sources further added.
In relevant developments in the Northern battlefield of Lattakia province on Sunday, the Syrian army troops and their popular allies, in an intensive operation, seized full control of an important village in Lattakia countryside.
During the operation to liberate the village of Touma, located in Jabal Akrad in Lattakia countryside, the pro-government forces inflicted heavy losses on terrorists, and destroyed a rather large volume of their military hardware.