General
Syrian Army liberates 80 percent of ISIL's pocket in northeast Hama – map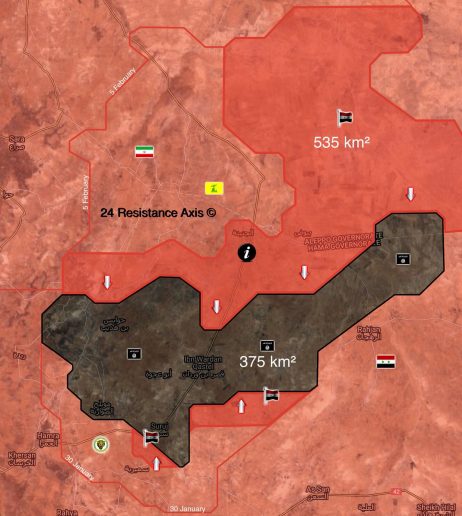 The Syrian Arab Army (SAA) liberated a large portion of the Islamic State's (ISIS) northeastern Hama pocket, today, after a short battle near the Idlib axis.
According to a military report from the Hama Governorate, the Syrian Arab Army and their allies managed to take hold of more than 30 localities inside the Islamic State pocket, forcing the latter to retreat to an area that is approximately 375 square kilometers.
The Syrian Army is expected to liberate the towns under the Islamic State in the next 72 hours, as they look to secure the Hama-Idlib axis for the first time in years.