Syria
Syrian Army Makes Fresh Gains in Southeastern Aleppo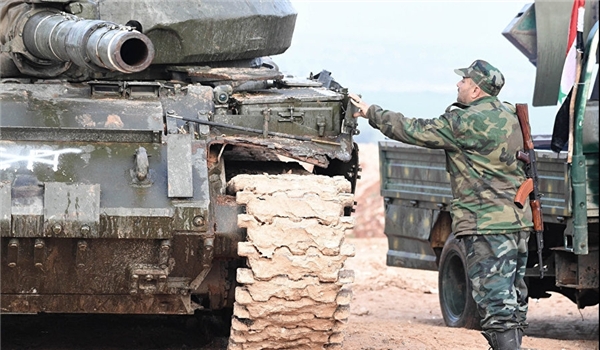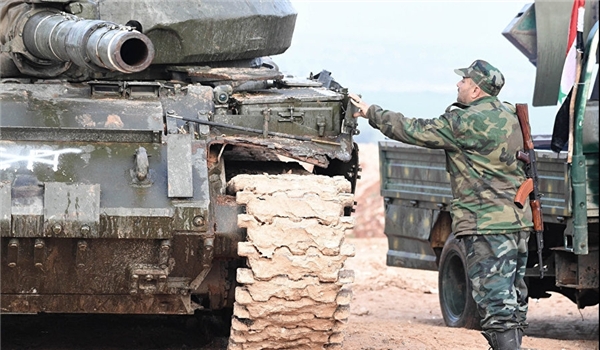 The Syrian Army troops engaged in fierce clashes with Al-Nusra Front (Tahrir al-Sham Hay'at or the Levant Liberation Board) on Friday and drove them out of three regions in Southeastern Aleppo.
The army men clashed fiercely with Al-Nusra and imposed full control over the villages of Hajara Kabira, Hajara Saqira and Jubb Awaz Southwest of the town of Khanasser.
A Russian media outlet reported on Wednesday that the army's engineering units discovered a depot of Italy-made landmines during their clean up operation in Aleppo province.
The Arabic-language website of RT quoted the commander of engineering units as reporting that they found 30 landmines made in Italy and a number of hand-made rockets in terrorist groups' positons in the town of Um Adas and its surrounding areas.
RT further said that the region where the army men found the Italy-made landmines was occupied by the terrorists over three years ago, adding that C4 explosive material has been used in the landmines that is more powerful than TNT.