Syria
Syrian army making more advances against terrorists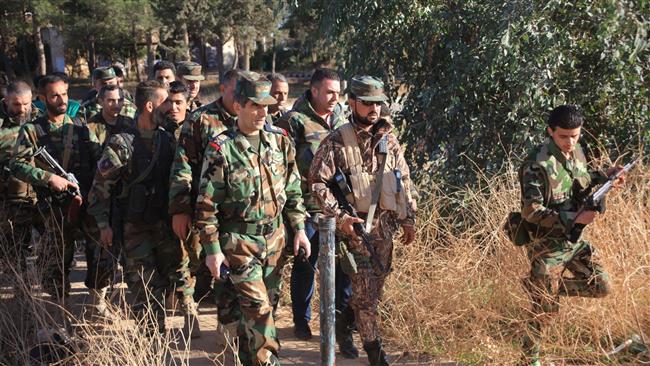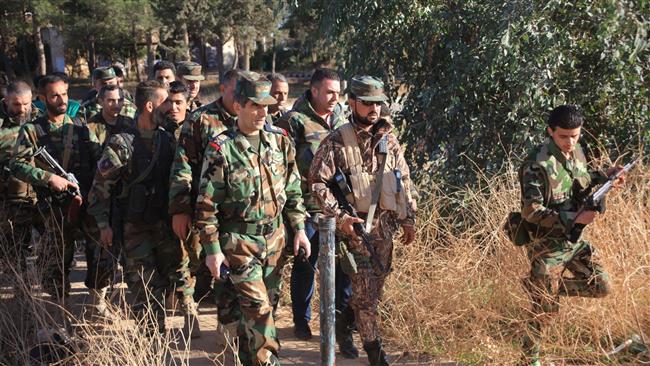 The Syrian armed forces have succeeded in taking control of more strategic areas across the Arab country, targeting positions of Takfiri terrorist groups operating against the government of President Bashar al-Assad.
Army units and allied forces established control over several areas and a village in the northeastern countryside of the western province of Latakia, the official SANA news agency quoted a Syrian military source as saying on Tuesday.
The Syrian army also made significant gains in other provinces, killing a number of terrorists and destroying their arms and ammunitions.
According to SANA, the Syrian air force launched intensive strikes against positions and hideouts of the Daesh Takfiri terrorists and the al-Qaeda-linked al-Nusra Front militants in the eastern and northern countryside of the central province of Homs.
The foreign-backed militants suffered heavy losses as a number of their members were killed in the attacks and their weapons and ammunition destroyed.
Similar air raids were carried out in the villages and countryside of the provinces of Hama and Aleppo against positions and vehicles belonging to the Takfiri terrorists.
Syrian forces in the southwestern province of Dara'a hit terrorists' vehicles and hideouts, while army units fired two guided missiles at a vehicle and a hideout of terrorists in the northwestern province of Idlib on the border with Hama.
Syrian forces have recently made rapid advances against the Takfiri terrorists, who are committing heinous crimes against all ethnic and religious groups, in several parts of the crisis-hit country.
The advances of the Syrian government forces against Daesh and other terrorist groups have been expedited by the air cover provided by Russia, which began on September 30 at the request of the Damascus government.
The foreign-backed militancy in Syria, which flared in March 2011, has left over 250,000 people dead.