Syria
Syrian Army Marching on Terrorists' Positions in Dara'a Province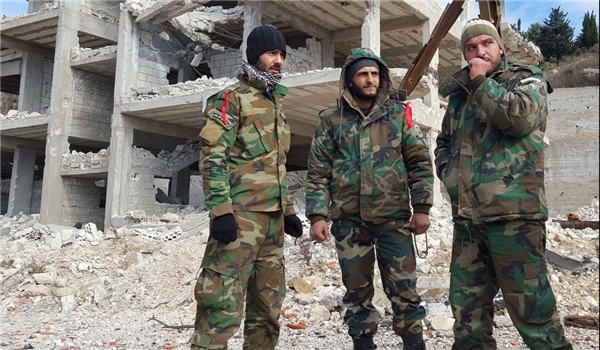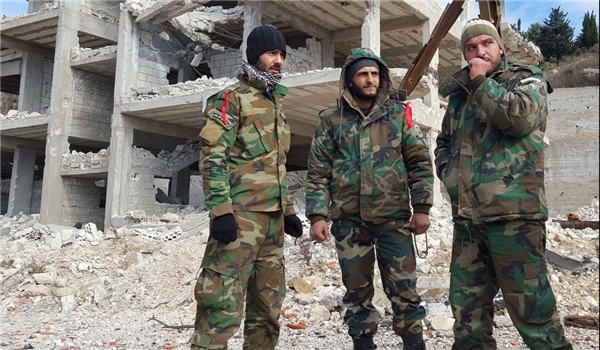 The Syrian Army continued storming terrorists' positions in Northwestern Dara'a, driving militants out of several more key regions on Monday.
The army men engaged in tough battle with terrorists in Northwestern Dara'a, seizing control over the village of al-Tiheh Northwest of the village of al-Mall and near the border with Quneitra province.
Other army units clashed fiercely with terrorists near the town of Zamrin in Northern Dara'a and captured two strategic hills in the Northern and Western directions of Zamrin.
The army soldiers further advanced in the Southern direction of Zamrin and conquered the village of Samlin.
Meanwhile, the army's artillery units and aircraft pounded heavily terrorists' positions in Tal al-Harra and its nearby regions Northwest of Dara'a, inflicting major loses on the terrorists.
Local sources reported that residents of the town of al-Harrah in Northern Dara'a have staged massive protests and hoisted the Syrian government flag, calling for expulsion of terrorists from their region.
Earlier reports said that over 400 terrorists that rejected the Syrian Army's peace offer left the Southern city of Dara'a for militant-held regions in the North along with their family members under a reconciliation agreement with Damascus government.
A 407-member group of terrorists that opposed the peace agreement with the army left al-Sajna district near Dara'a al-Balad region in the Southern part of Dara'a city for Northern Syria along with their family members on ten buses.
Local sources reported that other groups of terrorists will soon be expelled from Dara'a according to the peace agreement, while those militants that have laid down arms will receive government amnesty.
The sources further said that the army men also managed to release five people kidnapped by the terrorists in Dara'a al-Balad.