Syria
Syrian Army on Threshold of Military Operations in Idlib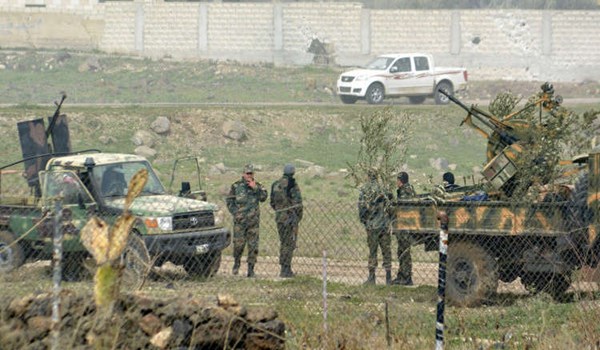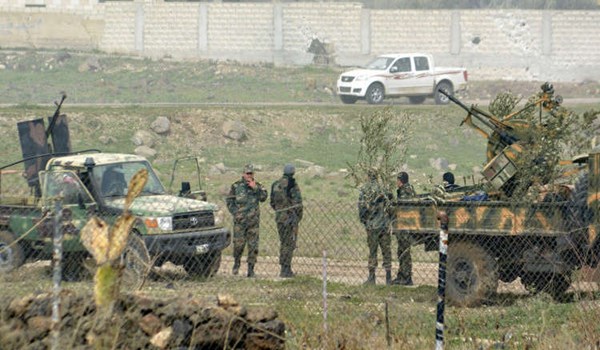 The Syrian army has sent new military convoys to Northern Syria to launch military operations as they continue to repel offensives of Tahrir al-Sham al-Hay'at (the Levant Liberation Board or the Al-Nusra Front) terrorist group and its allies in Northern Hama and Southern Idlib.
Field sources in Northern Syria reported on Thursday that the Syrian army has sent a large military convoy, consisting of hundreds of forces and heavy military equipment, from Southern Syria to its positions in Northern Hama.
They added that the Russian military forces have also been sent to Southeastern Idlib near Abu Zohour airbase, noting that Moscow and Damascus are preparing for operations to cleanse Tahrir al-Sham militants from Northern Syria.
Meantime, the Syrian army forces stationed near the town of Mahradah in Northern Hama targeted the terrorists' moves from the town of Tal al-Sakhar to their military positions with artillery and missile fire, inflicting heavy tolls on them and repulsing their heavy attack.
Also, in Southern Idlib, the Syrian army units pounded Tahrir al-Sham's gathering centers and strongholds with artillery and missile fire in al-Tamane'ah region, killing a large number of militants and destroying their military equipment.
In a relevant development on Wednesday, the Syrian army heavily pounded and destroyed the gatherings and military convoys of Tahrir al-Sham al-Hay'at and their allied militants before they could attack the safe zones in Northern Hama and Southern Idlib.
The Syrian Army's artillery and missile units targeted and destroyed the movements and military equipment of Tahrir al-Sham al-Hay'at and Haras al-Din terrorists in al-Tah, Sakik, al-Latamanieh, outskirts of Ma'arat al-Numan in Southern and Southeastern Idlib.
A military source also said that the terrorists were trying to launch massive attacks on Syrian Army's military positions in Southern Idlib and Northern Hama by dispatching several military convoys to Southern Idlib, adding that however a large number of terrorists were killed and others retreated to their positions in Southern Idlib after the Syrian Army's offensive.
In Northern Hama, the Syrian Army's artillery and missile units heavily pounded the military positions and movements of Jeish al-Izza terrorists in the surrounding areas of Hasraya and al-Arbaeen towns in Northern Hama, destroying several of their positions and killing a number of them.
The Syrian Army troops also targeted the movements of Tahrir al-Sham al-Hay'at from the Eastern side of al-Latamanieh town in Northern Hama, inflicting heavy losses on the terrorists.