Syria
Syrian Army on Verge of Entering ISIL's Main Stronghold in Southeastern Deir Ezzur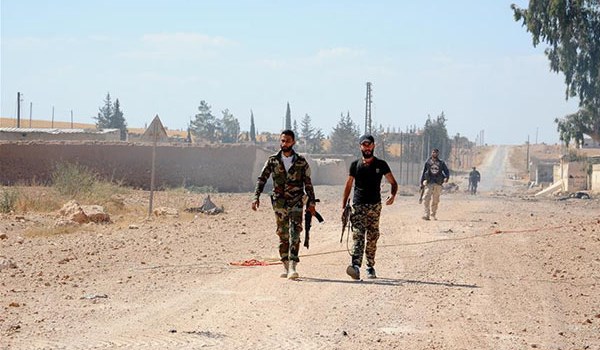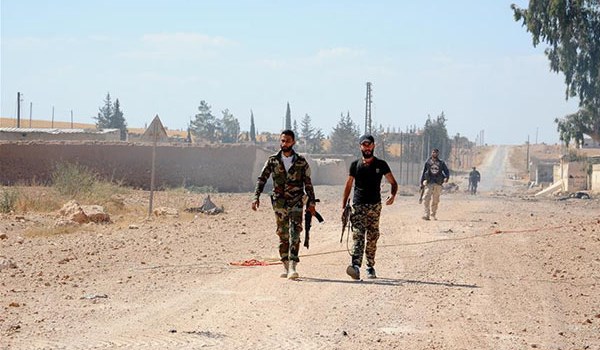 The Syrian Army is on the verge of entering ISIL's de facto capital, al-Mayadeen, in the Eastern part of the war-hit country after a successful operation North of the town, field sources reported Friday.
The sources said that the army soldiers, led by the elite Tiger Forces, blew past the ISIL's defense lines North of al-Mayadeen on Thursday, liberating several points en route to reaching the outskirts of the important town located in the Euphrates River Valley.
Once the Tiger Forces enter Al-Mayadeen, they will likely attempt to secure the Western part of the city, while another army unit will push from Hatlah region, which is located on the Eastern banks of the Euphrates River.
The liberation of al-Mayadeen will not only be a blow to the ISIL, but also, to the US Coalition, as the latter is attempting to take control of Syria's most important Iraqi crossing at Albu Kamal.
Relevant reports said on Thursday that the Russian submarines fired Kalibr 10 cruise missiles from the Mediterranean hitting terrorist targets in Syria.
The Russian Defense Ministry said that the strikes were to support Syrian troops waging ground offensive in Deir Ezzur province.
The submarines 'Veliky Novgorod' and 'Kolpino' launched 10 Kalibr missiles on Thursday when patrolling the Mediterranean, ministry spokesman General Igor Konashenkov told reporters, RT reported.
The spokesman said the submarines fired the missiles while submerged.
Before the missile strikes, Russian surveillance detected ISIL targets in Deir Ezzur province, including command centers, large ammunition depots and hangars housing terrorists' armored vehicles, the ministry added.
 "To hit these targets, Velikiy Novgorod and Kolpino submarines of the Black Sea Fleet have performed two multiple launches of Kalibr cruise missiles from the Mediterranean," the spokesman said.
The targets were located outside the Syrian town of Mayadin, he added.
Syrian troops are now on their ground offensive in the area near the Euphrates River, getting close air support from the Russian military.