Syria
Syrian army, Popular Forces Open Way to Handarat Camp in Aleppo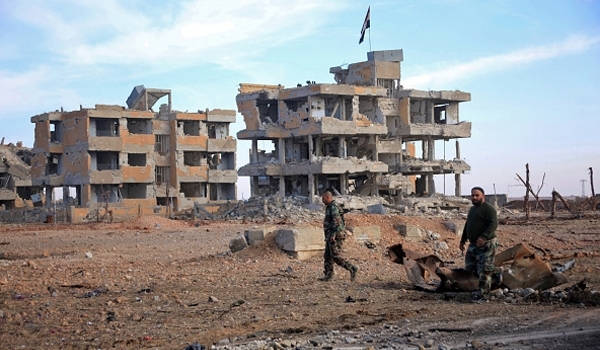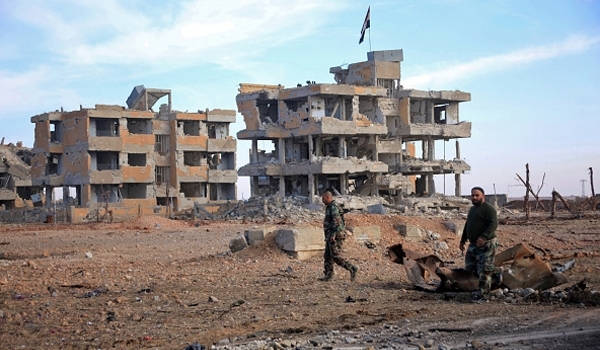 The Syrian army and popular forces launched a new offensive against the terrorists in Northern Aleppo and entered the Palestinian Handarat refugee camp on Thursday.
The Camp is currently under the control of the Free Syrian Army (FSA) and al-Nusra Front terrorist groups.
The pro-government forces stormed the Eastern neighborhoods of Handarat Camp this morning, where they encountered a large presence of militants near the Industrial sector.
A field source said that the Syrian army forces and their allies have now entered the Handarat Camp and are preparing for fierce a battle to retake it from terrorists.
Bases, defense lines and concentration centers of Jeish al-Fatah and al-Nusra Front were heavily bombed by the Russian and Syrian airstrikes in different parts of the Northern province of Aleppo on Wednesday.
The Syrian fighter jets targeted Jeish al-Fatah terrorists' strongholds near Khan Touman in the Southern part of Aleppo province, which ended in the killing or wounding of tens of the militants.
In the meantime, al-Nusra Front's positions in Bani Zeid and Bostan al-Pasha in Aleppo city were stormed by the Syrian air fleet, which claimed the lives of several terrorists.
The Russian jets, for their part, pounded al-Nusra's bases in al-Rashedden district in the Western part of Aleppo city, which inflicted major damage on the group's military equipment.
A Syrian chopper opened fire at the terrorists' gatherings near the village of Hraytan in the Northern part of the province, killing or injuring several militants.