Syria
Syrian army pounds militant positions in Damascus province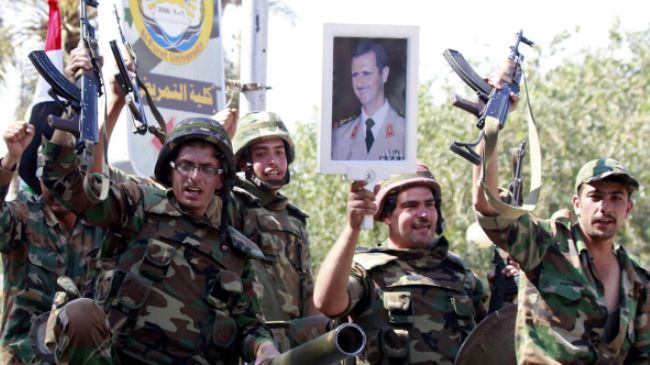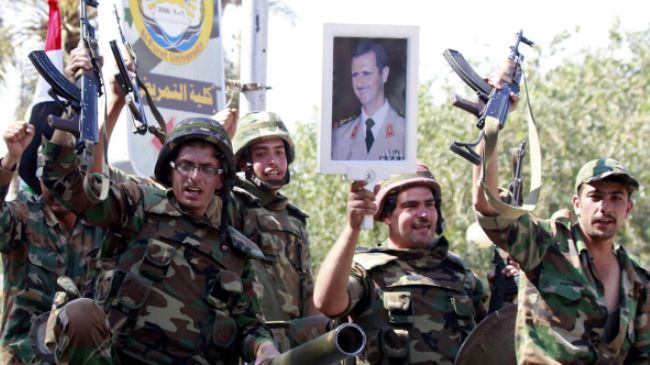 The Syrian army has pounded militant positions in several areas in Damascus province as part of its campaign against foreign-backed militants operating in the country.
The military operations were held in the towns of Daraya and Moadamiyat al-Sham, southwest of the capital, and Yalda and Beit Sahem, just to the city's south.
There are also reports of clashes between militants and Palestinian refugees inside Yarmouk camp in the capital, there is no word yet on the number of casualties.
"The situation in the Yarmouk camp, where armed men have flocked, is still tense, and clashes between Palestinian popular committees and armed groups have continued," Al-Watan news paper reported.
Syrian troops have also clashed with militants in Homs and Aleppo, inflicting heavy losses on them.
On Monday, more than 50 people were killed and scores of others were injured in a car bomb explosion in the town of Salmiyeh in the western province of Hama.
According to Syria's official news agency, SANA, most of the victims were civilians and that women and children were among the dead.
Syrian Defense Minister General Fahd Jassem al-Freij said on Monday that the army would keep chasing militants all over the country "until it achieves victory and thwarts the conspiracy that Syria is being subjected to."
Syria has been experiencing unrest since March 2011. Many people, including large numbers of army and security personnel, have been killed in the turmoil.
According to a UN report, militants from 29 countries have filtered into Syria to fight against the Damascus government, most of whom are extremist Salafists.
The Syrian government has repeatedly said that the chaos is being orchestrated from outside the country, and that a very large number of the militants operating in the country are foreign nationals.