Syria
Syrian Army Preparing for Another Large-Scale Operation in Northern Hama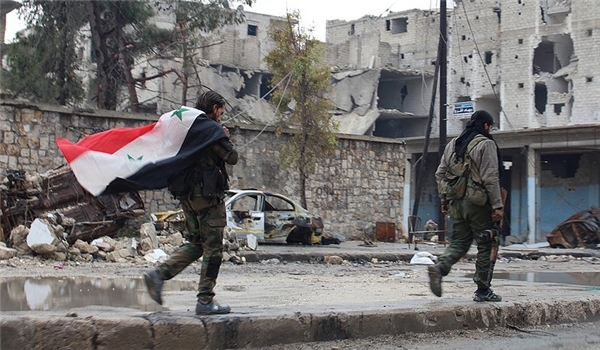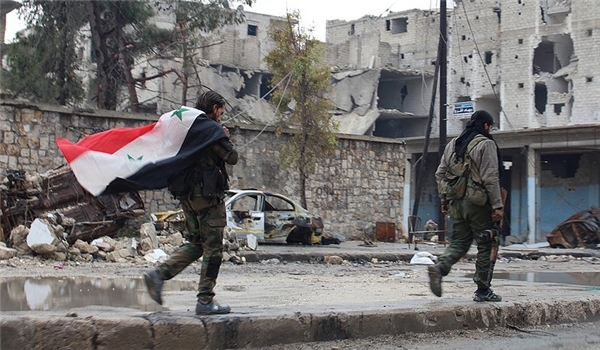 The Syrian Army troops are preparing to launch massive attack on terrorists' defense lines in two important towns in Northern Hama after they fended off militants' attacks on the town of Ma'ardes yesterday, field sources said on Friday.
The sources said that the army troops, led by the Tiger Forces and 40th Brigade of the 4th Mechanized Division, are making their final preparations to storm the key towns of Souran and Taybat Al-Imam.
They added that with Ma'ardes fully secured, the army has moved in position to strike Souran from several directions, while the Russian and Syrian fighter jets bombed heavily positions of Tahrir al-Sham Hay'at (the Levant Liberation Board also known as the Al-Nusra Front) at Taybat Al-Imam.
In relevant developments in the province on Thursday, the army units advanced in the Eastern parts of Souran towards the town's cemetery after clashes with Al-Nusra terrorists in Northern Hama.
Concurrent with the army advance, the terrorists' defense lines fell and the militants were forced to retreat.
Meantime, the Syrian air force pounded the al-Nusra Front positions in the two towns of Souran and Taybat al-Imam in Northern Hama, killing tens of militants and destroying their military equipment.
Also, the Syrian and Russian fighter jets launched airstrikes against an ISIL position in the village of Um Mil in Aqayrabat region of Eastern Salamiyah, inflicting tens of losses on the terrorists and wounding several others.
The Syrian army's artillery units also targeted the terrorists' moves in Western al-Salamiyah, killing and wounding dozens of militants and forcing others to flee the scene.