Syria
Syrian Army Preparing for Final Phase of Anti-ISIL Operation in Sweida Deserts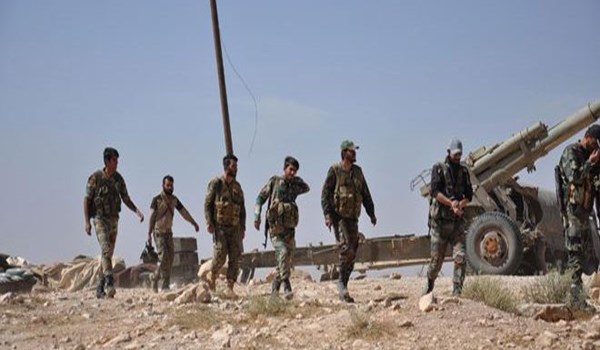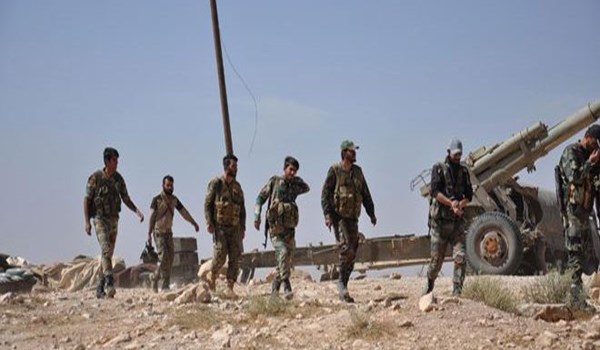 The Syrian Army is now on alert to kick off the final phase of its assault to purge Toloul al-Safa region in the Eastern deserts of Sweida of ISIL terrorists, field sources said on Tuesday.
The army units fortified newly-captured positions in the rocks in Toloul al-Safa in the Eastern deserts of Sweida, preparing to drive ISIL out of the last strongholds in Toloul al-Safa.
The army forces have been pounding ISIL's main positions in Toloul al-Safa, destroying a large volume of their weapons and equipment and killing tens of the terrorists, especially their snipers.
In the meantime, a local source reported that the remaining pockets of ISIL in Toloul al-Safa are on the verge of full annihilation, adding that the terrorists have resorted to attacks on army positions to lift the siege and move towards al-Tanf region, but they have thus far failed as the army men, backed up by Air Force, have warded off their offensives.
On Sunday, the army units stormed ISIL's strongholds in the Eastern deserts of Sweida and captured several positions that were used by the terrorist group to monitor and launch ambush operation against government forces.
In the meantime, other units of the army seized control of a large depot of arms, ammunition and logistical equipment of ISIL in their operation in Qasr Samsam in Toloul al-Safa.
Also, the army's artillery and missile units pounded ISIL's positions and movements in Toloul al-Safa, inflicting major casualties on the terrorists.