Syria
Syrian Army preparing for large-scale operation in Daraa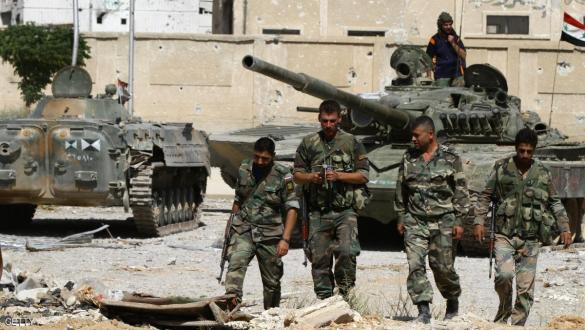 The Syrian Arab Army (SAA) is preparing to launch a large-scale military operation inside the Daraa Governorate, a source in Damascus told Al-Masdar this morning.
According to the military source, the Syrian Republican Guard is preparing to deploy to several areas in the Daraa Governorate that are currently under reconciliation deals with the Free Syrian Army (FSA).
The source said Republican Guard units from the 104th, 105th, and 106th brigades, alongside the Syrian Arab Army's 5th, 7th, and 9th divisions, will deploy to Daraa from Damascus and Al-Quneitra if the Free Syrian Army's sleeper cells do not halt their attacks.
He added that while the Daraa Governorate is technically under the control of the government, many towns currently have no Syrian Arab Army presence.
When the rebel forces surrendered their territories in the Daraa Governorate, they agreed to a reconciliation deal that would allow them to keep their light weapons and patrol their towns.
However, since early January, the Free Syrian Army's sleeper cells have been carrying out sporadic attacks against the Syrian Arab Army; this has prompted the latter to threaten to launch a new military operation to clear out these cells from the Daraa Governorate.