Syria
Syrian Army Progresses in the Northern Sector of Aleppo City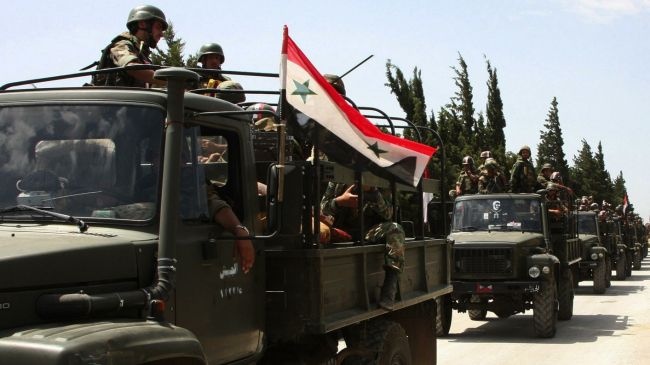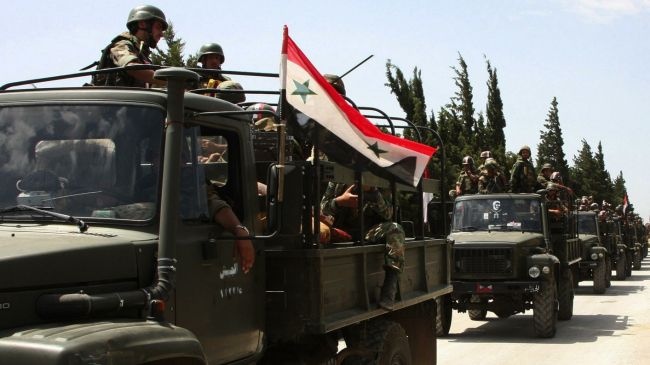 One week after the Syrian Al-Qaeda group "Jabhat Al-Nusra" and their allies from Harakat Ahrar Al-Sham and Jaysh Al-Mujahiddeen launched a large-scale offensive in the provincial capital of the Aleppo Governorate, the Syrian Arab Army (SAA) has reversed the tide of this battle after repelling the militants at the Al-Khalidiyah District and the Al-Rashideen District inside the city.
On Saturday, the Syrian Arab Army – in coordination with the National Defense Forces (NDF), Kata'eb Al-Ba'ath (Ba'ath Battalions), and Liwaa Al- Quds (Jerusalem Brigades) – conducted a counter-assault on the militants from Jabhat Al-Nusra at the Al-Khalidiyah District, where they successfully recaptured all points that were under the enemy control, including the Sponge Factory.
Following their capture of the imperative Sponge Factory, the Syrian Armed Forces advanced from the Al-Khalidiyah District to the eastern perimeter of Al-Layramoun, where they subsequently captured three building blocks and two strategic factories at the aforementioned district inside the northern sector of the Aleppo Governorate.
Meanwhile, at the western front of Aleppo, the Syrian Armed Forces continued their counter-assault at the Al-Rashideen District and the Al-Zahra Association Quarter, killing 14 enemy combatants from Jabhat Al-Nusra and Jaysh Al-Mujahiddeen before they were able to recapture the Great Mosque of Aleppo near the Air Force Intelligence building (Al-Zahra).
North of the city, the militants from Jaysh Al-Mujahiddeen and Jabhat Al-Nusra attacked Bashkoy once again after the aforementioned militants were forced out of the town by the Syrian Armed Forces; however, this time, the assault was repelled by the latter at Tal Al-Afghani on the outskirts of this area near the town of Rityan.