Syria
Syrian Army Purges ISIL Terrorists from Deir Ezzur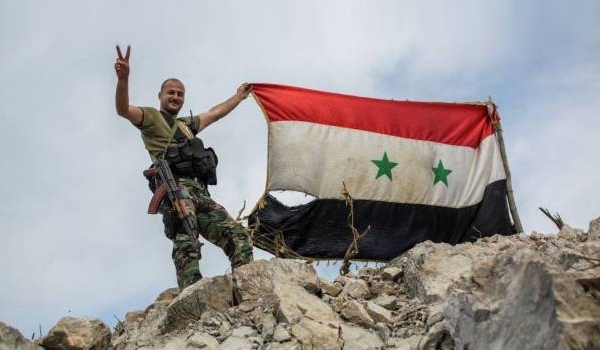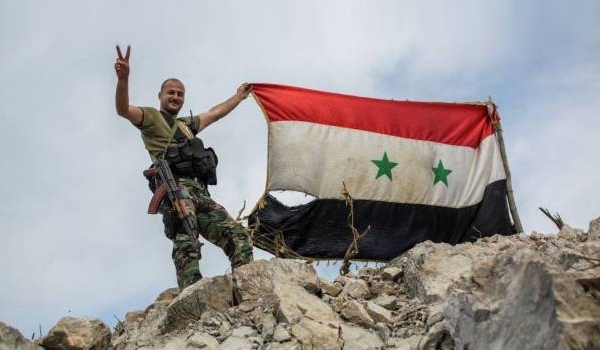 The Syrian army continued military operations to cleanse Eastern Deir Ezzur from ISIL terrorists.
The Syrian army troops attacked the ISIL's last positions in Southeastern Deir Ezzur on Thursday, regaining control of several regions between the towns of Sabikhan and al-Salehiyeh.
They also destroyed several ISIL hideouts West of the Euphrates river, seizing a large number of weapons and ammunition and a big warehouse of the terrorists' bomb-laden cars in the region.
Meantime, a field source underlined the army's continued military operations on the Western bank of the Euphrates river, adding that the Syrian army soldiers intend to purge the entire region of terrorists.
The Syrian Army forces, backed up by the Russian and Syrian fighter jets, had also on Wednesday managed to drive the ISIL terrorists out of several hundred kilometers of land in Western Deir Ezzur.
The warplanes struck ISIL's positions and movements in a region between the small town of Humeimeh up to the border between Deir Ezzur and Homs, inflicting major losses on the militants.
Also, the Russian fighter jets bombed ISIL's movements and positions in a desert on the Western bank of the Euphrates River, destroying several hideouts and tunnels of the terrorists.
In the meantime, al-Massdar news reported that the army men have freed almost 600 sq-km of the vast desert in Western Deir Ezzur with the back-up of the Russian air force.
Meanwhile, military-affiliated sources said that the Syrian Army, backed up by local forces, captured the town of Faydah Aj-Jubb, West of the Euphrates town of Al-Mayadeen.