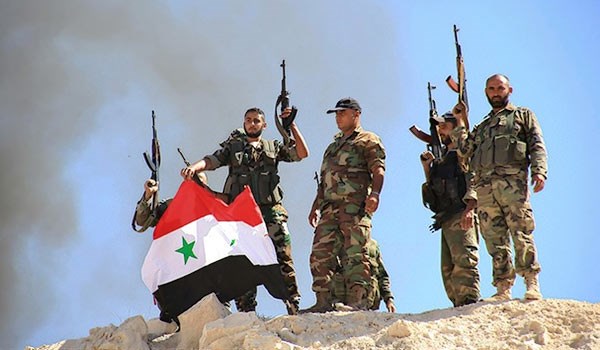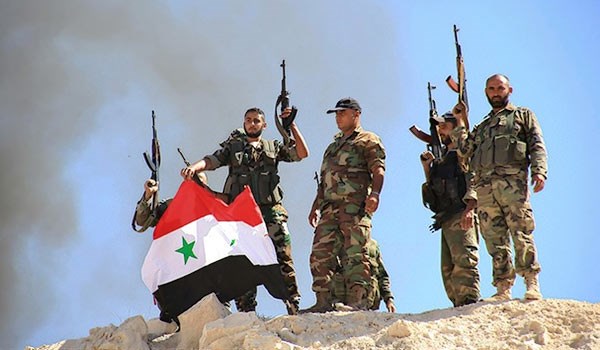 The Syrian Army troops drove ISIL out of Hajar al-Aswad region and Yarmouk Camp after a month-long battle, restoring sustainable security to Southern Damascus, the General Command of the Syrian Armed Forces announced in a statement on Monday night.
The statement said that the army men and their popular allies liberated Hajar al-Aswad, Yarmouk Camp, Yalda, Bebeila and Beit Saham regions and ended ISIL's presence in Southern Damascus after a month of fierce clashes with terrorists.
It further said that a large number of terrorists were killed or wounded and security was restored to the Southern part of Damascus province.
Yarmouk Camp, Hajar al-Aswad and even al-Tazamon and al-Qadam neighborhoods that were four large regions in Southern Damascus were previously under ISIL's occupation.
On Monday, the army men resumed operations against the ISIL terrorists trapped in a small area North of Hajar al-Aswad and freed the entire buildings in Hajar al-Aswad after a humanitarian truce ended.
The army's artillery and missile units and aircraft had pounded the remaining positions of ISIL in Hajar al-Aswad and paved way for the army's rapid advance.
Local sources reported that Hajar al-Aswad region came under the full control of the army men.