Syria
Syrian Army Pushing Back Militants from More Territories North of Lattakia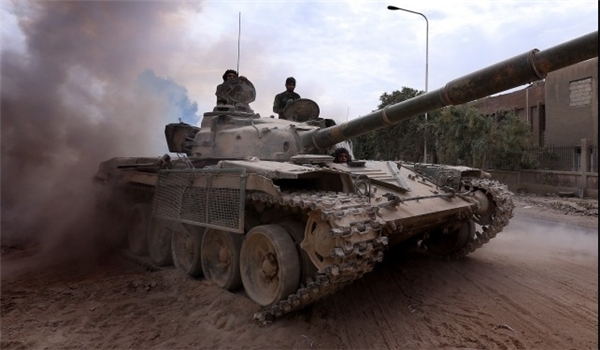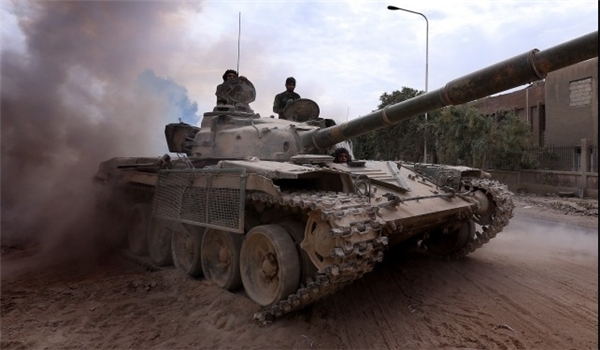 The Syrian Army and popular forces continued to push back the terrorist groups from the Northern parts of the coastal province of Lattakia and entered the strategic village of Deir Hanna on Monday.
The pro-government forces, after fierce clashes with the militant groups and breaking through their defense lines this morning, entered Deir Hanna.
The militant groups reportedly suffered heavy death toll in the Syrian forces' operation and retreated the remaining of forces from the battlefront.
In the meantime, a wide-scale assault of the Takfiri terrorists on the government forces' positions near Ghamam town in Lattakia province was repelled by the Syrian soldiers, in which tens of the militants were killed or wounded.
Sources said earlier today that he Syrian Army and National Defense Forces (NDF) continued their joint operations against militants' strongholds in the Northeastern territories of the coastal province of Lattakia and seized full control over several strategic hills, a village and a vast region.
A number of strategic hills in Rweiset Eskandar, including Height 1149 and Height 1143, the village of Beit Abu Risha and Kitf al-Saour area were recaptured by the Syrian army and the NDF after the militant groups retreated forces due to the pro-government forces' massive attack on their position in the Northeastern parts of Lattakia province.
The militant groups left behind tens of dead or wounded members and their destroyed military equipment and fled the battlefronts.
Meantime, the Syrian forces seized a large number of weapons and remarkable amount of ammunition after pushing back the militant groups form their concentration centers.