Syria
Syrian Army reaches strategic Zawiya Mountain after seizing Huwayz area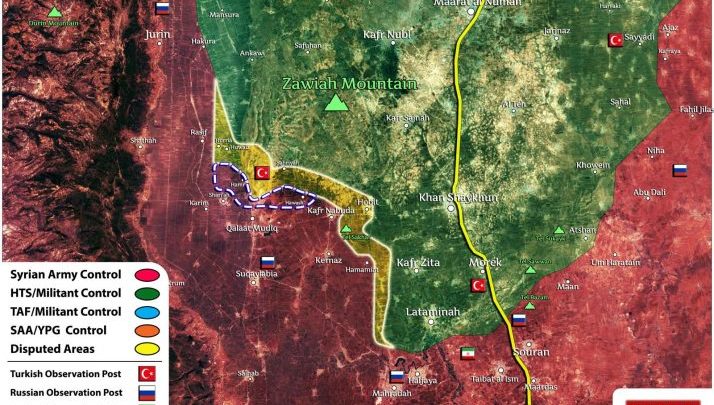 The Syrian Arab Army (SAA) has reached the strategic Zawiya Mountain this afternoon following their latest advance along the Hama-Idlib axis.
According to a military source in Hama city, the Syrian Arab Army has captured the entire Huwayz area, including all three towns that are located at the southwestern slope of the Zawiya Mountain.
The Syrian Army was able to capture the Huwayz area after breaking through Hay'at Tahrir Al-Sham's main line of defense near the northern axis of Al-Hamra.
With the entire Huwayz area under their control, the Syrian Army's high command will have a tough decision to make regarding whether or not they want to make push into the Zawiya Mountain region.
The rugged terrain, Turkish military, and large presence of militants is a cause for concern for the Syrian Arab Army's high command; however, due to the region's importance, they may attempt to push into the Zawiya Mountain to test the enemy's defenses.