Syria
Syrian Army Ready to Fend off ISIL's Imminent Attack on Gov't Positions in Deir Ezzur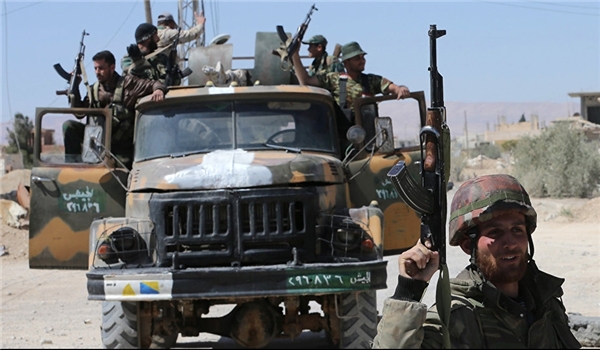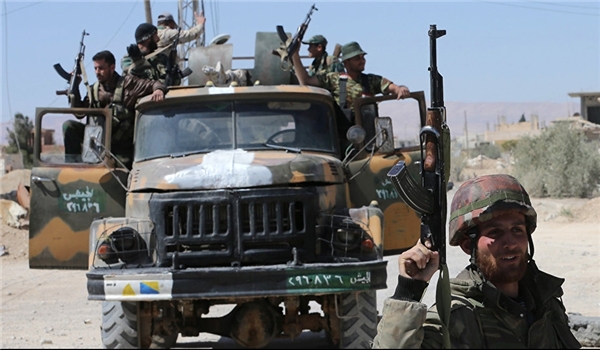 An informed source disclosed that the ISIL Takfiri group is getting ready to launch large-scale offensive on Syrian pro-government forces in Deir Ezzur province.
"The ISIL terrorists are planning a massive assault on al-Sina'ah district, while the Syrian Army beefed-up their defense lines inside the Deir Ezzur province after several reports indicated that ISIL is preparing to launch offensive at a key district near the Western bank of the Euphrates River," the source said.
Military sources said on Monday that the ISIL terrorists had launched attacks on the Syrian army from three different dirctions in Deir Ezzur, adding that all the offensives were repulsed by the Syrian army troops.
"The army soldiers repelled ISIL's attack on their positions at Tal (Hill) al-Rawad West of Deir Ezzur and fended off anther attack of the terrorist group on its positions in areas near Deir Ezzur airport from the three directions of the villages of al-Mura'yeh and Huweija al-Mura'yeh and farms in the Southeastern side of Deir Ezzur city," the sources said.
"The ISIL left behind several dead and wounded members in its unsuccessful attacks and retreated from the battlefields," the sources said.
"The army men also warded off an ISIL attack on its positions in the village of al-Jafrah East of Deir Ezzur, while, the Syrian Air Force targeted terrorists' movements near al-Jafrah, the Ceramic production plant, al-Mura'yeh and near Deir Ezzur military airport," they added.
"The army's artillery units, for their part, opened fire at ISIL's positions and gatherings in al-Jafrah and the village of Huweija al-Sakar, killing or wounding several militants," the sources went on to say.