Syria
Syrian Army Ready to Kick off Fresh Large-Scale Operation in Western, Northern Aleppo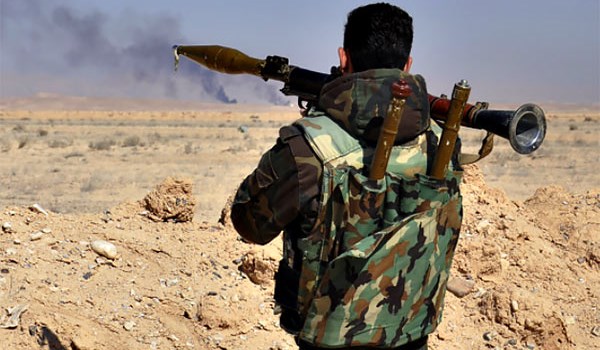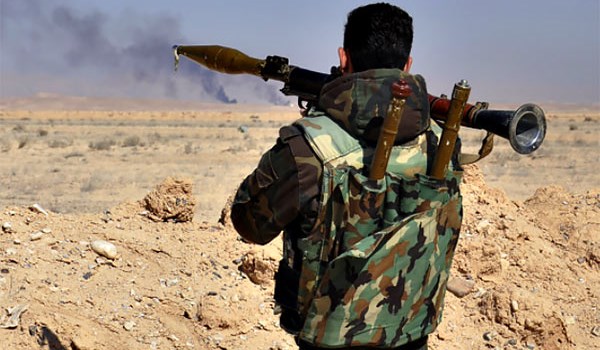 Field sources said that the Syrian Army troops are now ready to launch an imminent massive operation against terrorists' defense lines after days of repeated artillery and missile shelling of militant-held regions in Northern and Western Aleppo.
The sources said that the army's artillery and missile units and the country's Air Force have been targeting terrorists' positions in the Western direction of al-Rashedeen 4 and 5 districts, Khan al-Assal settlement, al-Mansoureh settlement and West of Jami 'at al-Zahara district up to the industrial warehouses in al-Lairamoun and Zahra Abd Raba regions towards the Northern borders with Turkey in the last two weeks, facilitating a ground invasion into the militant-held regions.
Meantime, the sources also said that repeated shelling attacks on terrorists' positions and movements in the towns and settlements of Kafr Hamra, Haraytan, Anadan, Hayan and Bayanoun in Northern Aleppo have resulted in the collapse of the terrorists' defense lines, paving the way for a massive attack of the ground troops to end the terrorists' presence in these regions.
According to the sources, the army's main objective is driving a wedge between the Western and Nothern parts of Aleppo province and lay siege on the terrorists in the North.
A well-informed source said on Monday that the army troops intensified their attacks on terrorists' gathering centers in the Northern and Western parts of Aleppo province to reinvigorate sustainable security to the provincial capital.
The source said that the army soldiers were to lay siege on the strategic town of Anadan and its surroundings to retake full control over them during the course of their operation in Northern and Western Aleppo.
The source further added that the army units were trying to lay siege on the terrorists in Anadan from four directions, adding that the army tried to lay siege on Anadan from the town of Bashkoy Northeast of Anadan and al-Tamoureh Northeast of Anadan and Jam'iyat al-Zahra and al-Rashedeen districts in the Southern and Southeastern directions of the terrorist-held town.
The source went on to say that the army's control over Anadan would restore full security to Aleppo city.