Syria
Syrian Army Recaptures Lost Land to Terrorists in Hama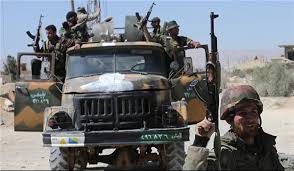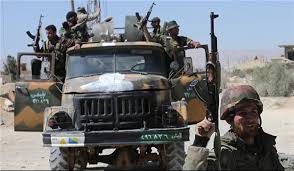 Syrian Army soldiers carried out a rapid counterattack on terrorists' defense lines in a region in Northern Hama that they had lost to the terrorists, recapturing the region.
The Free Syrian Army and its affiliated groups carried out a surprise attack on government forces' positions Southeast of the predominately Christian village of Mhardeh.
Initially, the terrorist groups managed to overrun the Army's checkpoint at Tal (Hill) Biju in the early hours of Friday.
The army soldiers retreated from their positions, but not long after their retreat, the army and the National Defense Forces (NDF) regrouped near the village of Mhardeh in order to launch a counter-attack.
The Syrian Armed Forces launched a swift counter-attack, expelling the militants from Tal Biju at 2:15 am.
The terrorists' attack last night marked the first violation of the ceasefire by the parties involved in the agreement put together by the Russians and Turks.
In relevant developments in the province last week, Syrian Army troops and Air Force targeted the gatherings and movements of Jeish al-Fatah coalition of terrorist groups in different parts of Hama province, inflicting major losses on the militants.
The army's artillery units shelled the positions of Jeish al-Fatah in the village of Khirbet al-Naqous, killing a nine-member group of terrorists and destroying their equipment.
The artillery units also targeted ISIL's positions in several villages in Aqayrabat region, killing a number of them.
The army aircraft also launched heavy bombing on ISIL centers in Aqayrabat in the Eastern countryside of al-Salamiyah town, destroying a base of the militants.
A number of ISIL's members also were killed and their vehicles were destroyed in the air raid on their positions in the village of Souha and near Aqayrabat.