Syria
Syrian Army reinforcements head to central Syria to stop ongoing ISIS expansion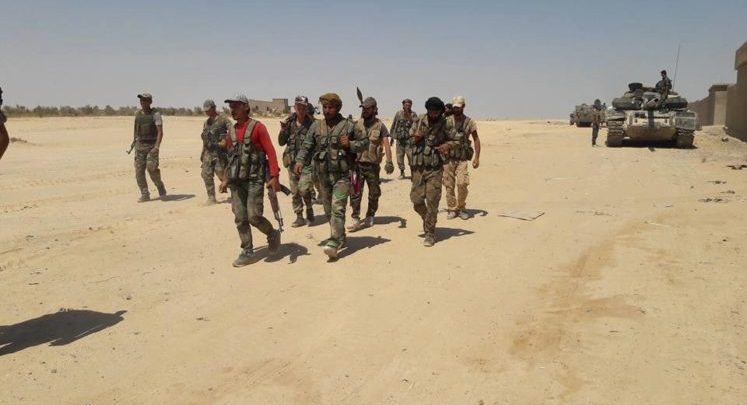 The Syrian Arab Army (SAA) has deployed a number of units to the central Syria front as the recent string of Islamic State (ISIS/ISIL/IS/Daesh) has threatened the security of the region.
According to a report from Palmyra, the Syrian Arab Army sent these reinforcements to the Al-Sukhnah area in order to clear the mountains in the northeastern part of the Homs Governorate.
Most recently, the Islamic State managed to capture some territory near the small town of Al-Kawm; this prompted the Syrian military and their allies from Liwaa Al-Quds to step up their operations along the Sukhnah-Rusafa Road.
This area in northeastern Homs is incredibly important to the Syrian military because eastern Homs is rich in natural resources.
Losing their gas fields, like the ones in the Al-Sha'ar Mountains, would only further the plight of the Syrian people living under the government.
With the ongoing fuel crisis that is crippling the economy and everyday life in Syria, the government will have to protect these areas and prevent the Islamic State from once again expanding in central Syria.