Syria
Syrian Army reinforcements pour into northwestern Hama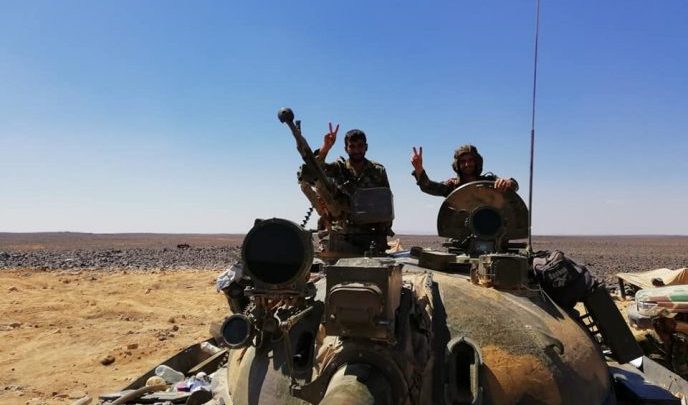 The Syrian Arab Army (SAA) has continued its military buildup in northwestern Hama, as more reinforcements continue to pour into this area.
According to a report from this front, reinforcements from the Syrian Army and National Defense Forces (NDF) were deployed to the Kafr Naboudeh axis, where they will take part in a new assault against the jihadist rebels.
While the Syrian Army has been able to secure the northern axis of Kafr Naboudeh, the eastern part of the town is still susceptible to jihadist attacks from the nearby hilltop of Tal Sakher.
At the same time, the Syrian Army and local NDF units are still struggling to retake the key hilltop of Tal Malah, which is preventing them from reopening the Mhardeh-Sqaylabiyeh Road.
The Syrian Army's operation east of Kafr Naboudeh will likely remain on hold until they can retake Tal Malah and nearby Jibeen.