Syria
Syrian Army Repels ISIL's Attacks on Deir Ezzur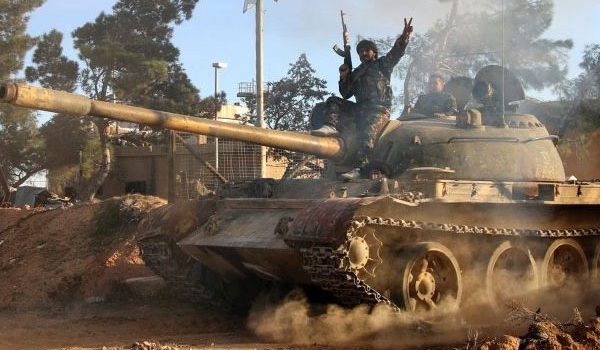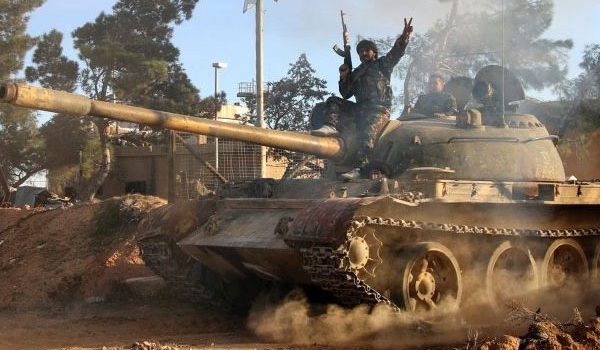 The Syrian army has managed to push back ISIL's repeated terrorist attacks on the city of Deir Ezzur in recent days, military reports said.
The ISIL conducted over 50 terrorist attacks on Deir Ezzur city and the Syrian army has repulsed them all, battlefield reports said.
The Takfiri terrorists also tried to attack the Syrian army's military positions with 7 bomb-laden vehicles.
The army units managed to thwart all the ISIL attacks and lay siege on the Takfiri terrorists as the Syrian air force cut the terrorists' supply lines.
Over 200 ISIL terrorists have been killed and their military vehicles have also been destroyed, the report added.
On Sunday, the Syrian army troops fended off the ISIL attacks on government forces' positions near the strategic Deir Ezzur airbase, inflicting major losses on the terrorists.
The ISIL left behind scores of the dead and wounded members and fled the battlefield after its attacks on the Syrian pro-government forces' strongholds near the Eastern city's military airports failed.
The ISIL had chosen this time al-Maqaber (Graveyard) area to attack the airbase.
In the meantime, the Syrian army and popular forces stormed the ISIL defense lines in the countryside of Deir Ezzur city and took full control over the entire grains silos after hours of clashes which also claimed the lives of several terrorists.
On Saturday, the Syrian army and popular forces killed a senior commander of the ISIL terrorist group near the city of Deir Ezzur in Eastern Syria.
Mostafa al-Hadavi, nom de guerre Abu Mohammad al-Ansari, was killed in tough battle with the Syrian army in the suburbs of Deir Ezzur.
Al-Hadavi had played an important role in helping the ISIL to open its way to Deir Ezzur.