Syria
Syrian Army Repels ISIL's Heavy Offensive in Eastern Homs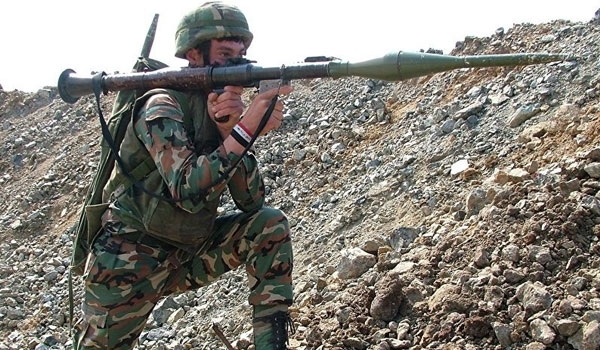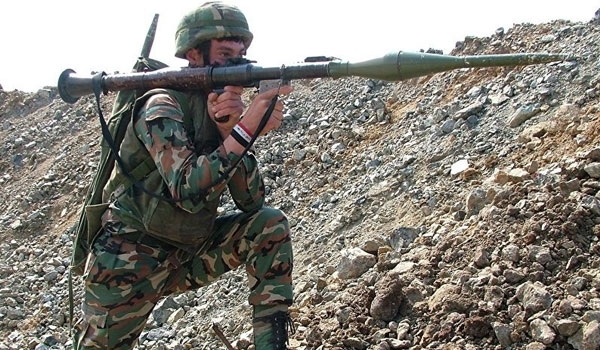 The Syrian army troops, supported by the air force, repulsed heavy attacks of the ISIL terrorists on their positions in Eastern Homs.
The army units clashed with ISIL militants who had attacked their positions from the Eastern and Southern fronts near the town of al-Sukhnah in Eastern Homs.
During the clashes, the Syrian army forces killed and wounded a number of terrorists, forcing others to flee the battleground.
Meantime, other army units clashed with the terrorists in the two regions of al-Hayl and Hamimeh in Northeastern al-Sukhnah, killing a number of them.
Also, the Syrian fighter jets launched repeated airstrikes on ISIL in Southeastern al-Sukhnah, West of the T2 Station and near the common borders with Deir Ezzur province, destroying several ISIL bases and military vehicles.
Early in August, the Syrian army troops won the street-battle against ISIL in the key town of al-Sukhnah, imposing full control over the town's neighborhoods.
The army men pushed ISIL back from the strategic town of al-Sukhnah Northeast of Palmyra city after hours of clashes in the town's neighborhoods.
The ISIL suffered heavy casualties in the operation.