Syria
Syrian Army Repels Jeish Al-Fath's Attack on Strategic Region in Idlib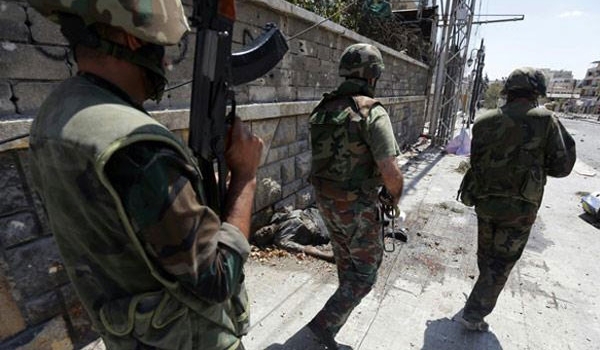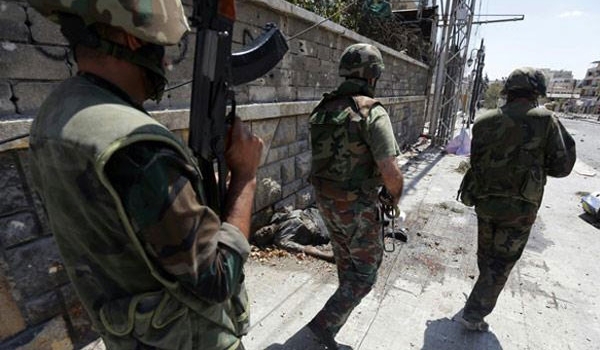 The Syrian army thwarted heavy attacks by Jeish al-Fath, a coalition of different terrorist groups in Syria, on a strategic region in the Arab country's Idlib province on Sunday.
The army units repelled attacks by hundreds of Jeish al-Fath terrorists on the Syrian army's positions in Farika al-Abid in Idlib province in Northwestern Syria.
The terrorists attack started when hundreds of Jeish al-Fath members launched a massive offensive operation on the Syrian army's positions from the two sides of Sugar Factory-Ariha Highway and Bashlamoun Tala-Al-Manta.
On Friday, the Syrian warplanes killed over 40 Jeish al-Fath senior commanders by pounding their positions in Idlib province.
Notorious terrorist, Abu Ahmed Derwish, was among the death toll of the Army's Friday airstrike in Idlib.
The Jeish al-Fath commanders were killed while they had gathered for a coordination meeting.
Jeish al-Fath is a military alliance of the terrorist groups that was formed on March 24. Jeish al-Fath comprises of several Takfiri and non-Takfiri terrorist groups and one of the main reasons for the rise of clashes among Jeish al-Fath subgroups is their ideological differences.
There are many factions, including Ahrar al-Sham and al-Nusra, in Jeish al-Fath that do not agree politically, but have banded together for territorial gains.