Syria
Syrian Army Repels Terrorists' Attacks in Demilitarized Zone in Hama, Idlib Provinces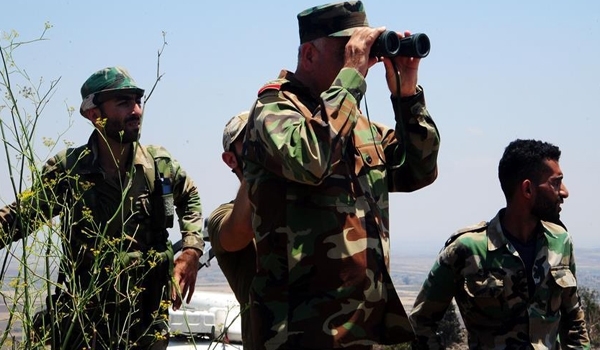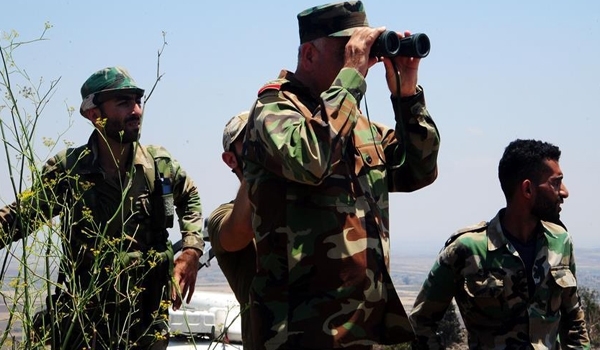 The Syrian Army units exchanged heavy fire with terrorists deployed in the demilitarized zone and fended off their attacks on government forces' positions in Hama and Idlib provinces on Sunday.
The army men engaged in fierce clashes with a group of terrorists of Kata'eb al-Izzah in Zalin and al-Zalaqiat in Northern Hama in the demilitarized zone mentioned in the Sochi Agreement, inflicting major losses on them and repelling their attack.
Other units of the army clashed fiercely with terrorists in al-Wasetah West of the small town of Abu al-Dhohour in Southeastern Idlib and fended off their assault.
In the meantime, the army's artillery and missile units shelled heavily the movements of a groups of terrorists and preempted their attack on army positions in the village of Tal Malah North of Mahrada from the village of Hasraya.
The terrorist group suffered heavy casualties and pulled the remaining pockets of its forces back from the battlefield.
On Saturday, a group of Jeish al-Izzah terrorists tried to prevail over the army positions in al-Zalaqiyat region, but faced the government forces' ambush.
Razi Rajoub, a commander of Jeish al-Izzah, along with 23 gunmen were killed in the ambush.
In the meantime, Tahrir al-Sham Hay'at (the Levant Liberation Board or the Al-Nusra Front) launched missile attacks on Hama military airport.
Also, the army's positions in the small towns of Tal Bazam, Ma'an and regions near Morek came under fire by the terrorists that were deployed in demilitarized zone.
Meanwhile, local sources reported that Morek passageway in Northern Hama was cut off after terrorists' attacks, adding that the army's artillery units pounded terrorists' positions in Morek, Atshan and Ma'arkabah regions in Northern Hama in response to the militants' attacks.
Other artillery and missile units of the army, in response to the terrorists' attacks, shelled their movements and positions near Khan Sheikhoun, Skeik and Tar'ei in Southern Idlib, inflicting major losses on them.