Syria
Syrian Army Repels Terrorists' Attacks on Gov't Positions in Dara'a Province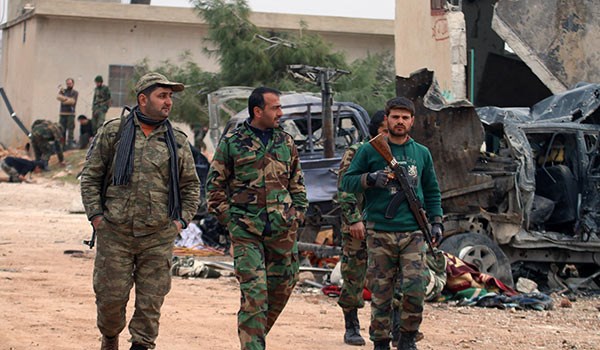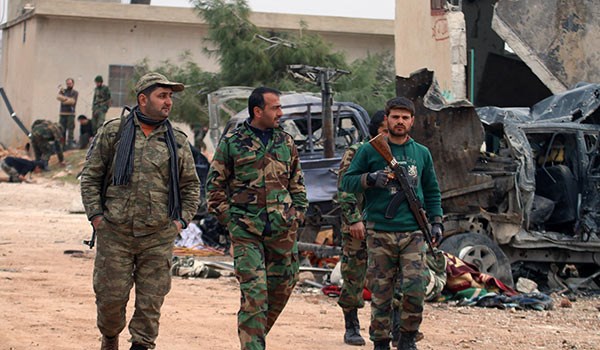 The Syrian army soldiers beat the terrorists back from their positions in Dara'a province after hours of non-stop clashes, inflicting also major losses on the militants.
The terrorists' attacks to capture the government forces' positions in the villages of Tal Bozaq, Tal Qrin and Ayoun al-Moalaq in the strategic axis of the 'triangle of death' located between Dara'a and Quneitra provinces were fended off by the strong defense of the Syrian military men.
Early battlefield reports indicated dozens of casualties among the terrorists.
Earlier on Monday, the Syrian army's helicopters pounded the terrorist groups' concentration centers in Dara'a province.
The terrorists' artillery and missile platform in the town of Kafr Nasij came under the rocket attacks of the Syrian army's military choppers.
Several terrorists were killed in the Syrian army's air raids and their military hardware sustained heavy damage.
On Sunday, the Syrian military forces clashed fiercely with the terrorist groups in the neighborhoods of Dara'a city while other units of the army hit militants' positions hard in the Northern territories of Dara'a province, pinning them down behind their defense lines.
Syrian army soldiers stormed terrorists' centers near al-Shami farms in Dara'a al-Balad, inflicting major casualties on the terrorists and destroying their machinegun-equipped vehicles.
Terrorist group's artillery units in Dael region were traced and targeted by the Syrian army, military sources said, adding, one of the canons was destroyed and its crew were also killed in the attacks.
The Southeastern side of the town of Dael was the scene of heavy fighting between the Syrian soldiers and militants, inflicting several casualties on them.
Most of members of a group of terrorists were killed in Syrian Army attacks along a road between Busra al-Sham and Vadi al-Zeidi.