Syria
Syrian Army Republican Guard Gains More Ground South of Deir Ezzor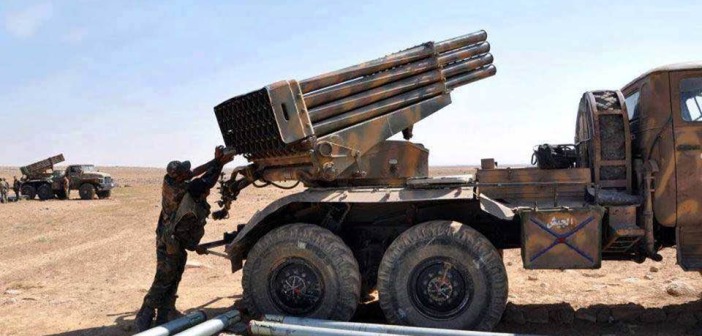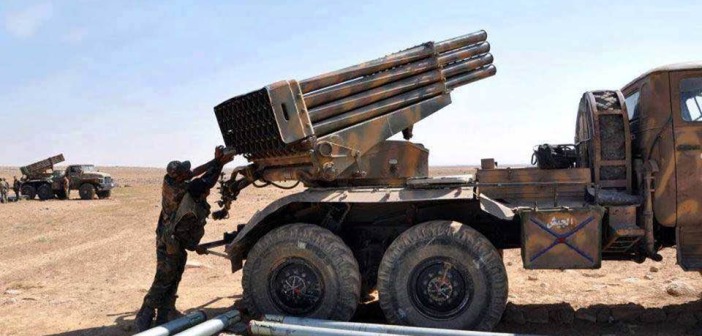 The Syrian Arab Army's 104th Airborne Brigade of the Republican Guard broke-through the Islamic State of Iraq and Al-Sham's (ISIS) frontline defenses at the Electrical Facility near the Al-Taym Oil Fields, capturing the area after fierce clashes with the armed insurgents.
Upon taking control of the Electrical Facility, the 104th Brigade advanced to towards the strategic hill of Tal Sharadah, where they confronted a large ISIS contingent near the northwest perimeter.
Fierce clashes were reported at Central Park in Sakr Island, as the SAA's 104th Brigade continues their offensive to capture the remaining territory in the Al-'Areefa Quarter located near the strategic suspension brigde that leads to the provincial capital's mainland.
At Sakr Island, the 104th Brigade destroyed a weapons warehouse belonging to ISIS after a violent confrontation that resulted in the death of 14 militants from the latter.
Among the dead ISIS fighters at Sakr Island, four foreign militants were identified: Jamaal 'Abdel-Fatah Al-Nadheer (Iraqi), Qusay Lu'ayy Al-Sultani (Saudi), Karam Yousif Al-Hosni (Saudi), and Abu Mustafa Al-Mughrabi (Moroccan).
ISIS militants launched another attack on the Deir Ezzor Military Airport from the eastern perimeter; however, they were repelled once again, as the SAA on the eastern post forestalled their progress.