Syria
Syrian Army responds to an ambush in al-Ghouta during hours, al-Qaisa is safe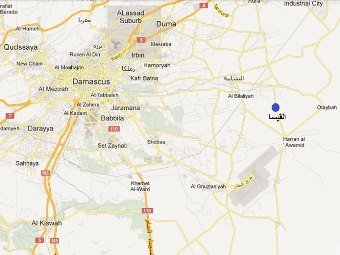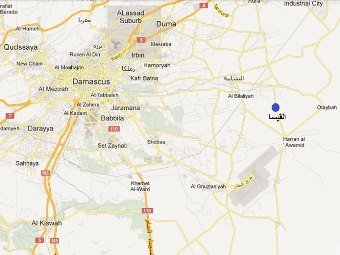 The Syrian Army has managed through 9 hours to restore security to the town of al-Bayda in Tartus countryside, as the army has been ambushed in al-Ahmadiah town of Damascus countryside, and declared the al-Qaisa region in the eastern al-Ghouta as safe.
An ambush in al-Ahmadiah and the army responds
The Syrian Arab Army units have controlled the town of al-Qaysa in al-Ghouta al-Sharqia of Damascus countryside, after it killed a number of gunmen and destroyed their headquarters.
The army units that have raided the insurgents' headquarters have killed during the operation 70 members of the militants and confiscated a large quantity of weapons.
In the same context, a reconnaissance squad of the Syrian Arab Army was ambushed in al-Ahmadia town of al-Ghouta al-Sharqia, after the demand of the residents from the units of the army not to enter the town in return to ensure that there are no armed men, for the units of the army to send a squad to explore the place, before it is showered by mortar shells from three sides.
Shells that landed were the result of coordinates given to the gunmen by some of the accomplices of the people of the town, without claiming any injuries, what summoned from the squad to respond, as a result clashes took place at a distance of twenty meters away with the armed groups in the farms of al-Ahmadia, killed 25 gunmen and arrested two people holding documents for the armed militias, the mortar launcher man received the documents and the other a leader of one of the groups.
The mayor of the region and its dignitaries who asked the army not to enter the town, expressed regret about some of collusion with the militants, and stressed the lack of knowing the presence of these people in the town