Syria
Syrian Army Restores Security to Eastern Border with Damascus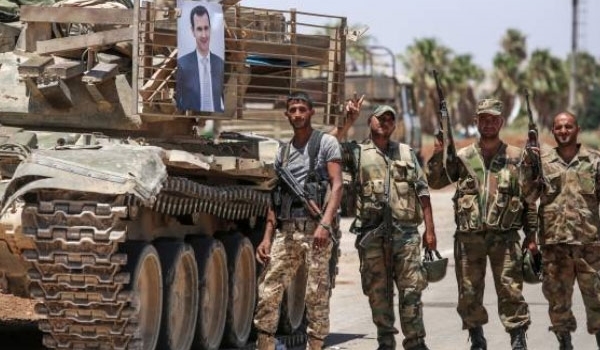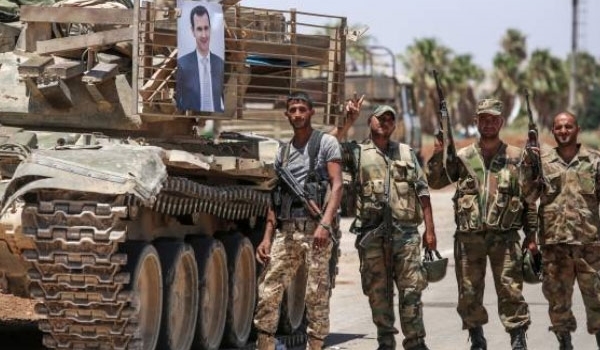 The Syrian Army forces advanced rapidly in Badiyeh (desert) of Sweida and restored security to the entire border region between Eastern Sweida and Damascus province on Sunday.
The army soldiers continued hunting ISIL in Badiyeh near the border with Damascus province, and moved towards Arz al-Baydha and al-Ruhba after imposing full control over Tal Mant al-Hasaan.
The army troops have now cut off the entire supply lines of ISIL towards Toloul al-Safa, and laid siege on the terrorists in the region that is their last main stronghold.
The government soldiers further restored security to the entire Eastern Sweida's provincial border with Damascus.
The army is now carrying out mop-up operations in the newly-freed regions in the depth of Badiyeh.
Earlier reports said that the army units managed to advance against ISIL in several flanks in the Eastern Badiyeh of Sweida, laying siege on ISIL in a small limited area of land where a tough battle is underway between terrorists and government forces.
In the meantime, a military source said that the army men, advancing in Badiyeh, will soon shake hand with their comrades that are operating in Qasr Shenvan region, adding that Eastern Badiyeh will be freed after the two groups of government forces reach each other.
The source further said that the army units have destroyed a number of ISIL's bases in their operation in Badiyeh.