Syria
Syrian Army Restores Security to More Territories in Damascus Province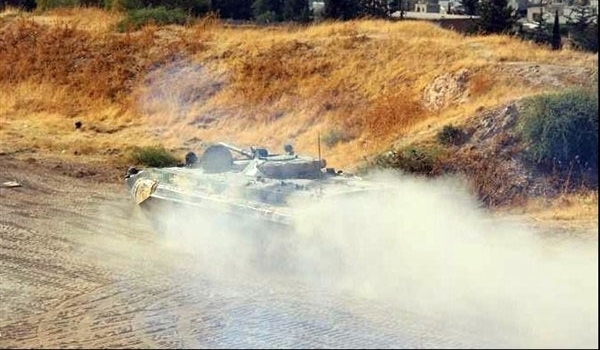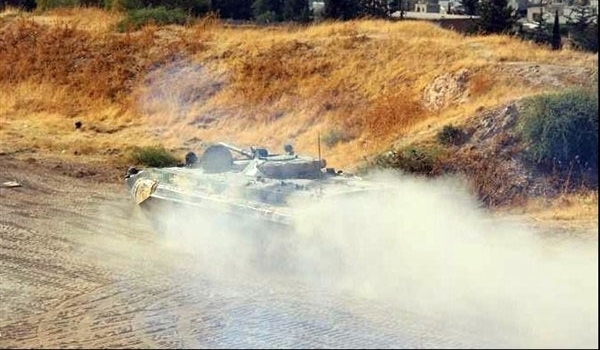 The Syrian Army, in a series of fresh operations on Wednesday, pushed back the militant groups from more areas near Marj al-Sultan airport.
The militant groups sustained heavy death toll in the army operations in Marj al-Sultan and retreated from the battle zones.
The newly-recaptured areas in Damascus province are among strategic locations and will give upper hand to the Syrian army to put the militant groups under more pressure.
On Monday, the militant groups' attack on a military checkpoint in Damascus countryside was fended off by the Syrian Army, local officials said, and added that 10 terrorists were killed in the failed assault.
The sources said that at least 10 terrorists were killed and many more were wounded in the militants' attempt to capture an army checkpoint in the farms near Marj al-Sultan village.
On Sunday, the Syrian army raided a long convoy of the militants' vehicles between Erbin and Harasta in Damascus countryside, and destroyed all of terrorists' military hardware.