Syria
Syrian Army Restores Security to Regions around Int'l Highway West of Deir Ezzur City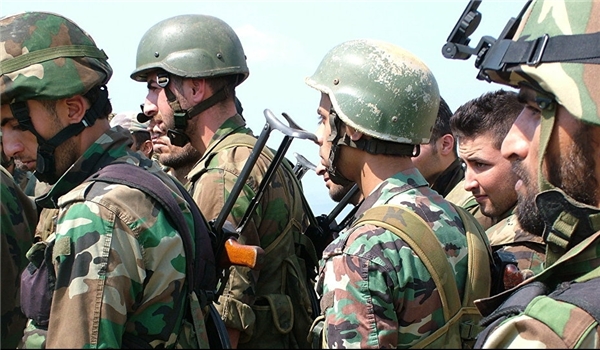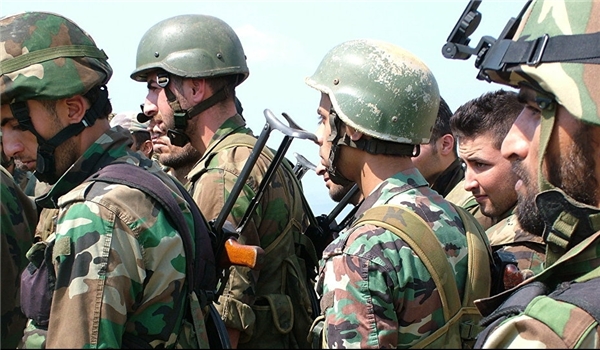 The Syrian Army troops continued war on ISIL in the Western outskirts of Deir Ezzur city on Saturday and pushed the terrorists back from more positions on both sides of the key international highway.
The army men imposed control over several hills on both sides of the international highway in the Southern direction of the 137th Artillery Brigade base, boosting security along the highway that has just come back into operation.
A military source said that a security zone some 10km in depth has been established on either side of the highway after the army's recent advances.
In the meantime, the Russian and Syrian fighter jets staged heavy strikes on ISIL's supply lines and positions in Ayyash region, the village of al-Baqaliyeh, al-Janineh region, regions near Deir Ezzur airbase, Huweija Sakar region, al-Maqaber (cemetery) region, al-Makbat region, al-Thardah Mountain, Deir Ezzur-al-Shoula road, inflicting major casualties on the terrorists.
Deir Ezzur city, which is situated Southeast of ISIL's former stronghold of Raqqa, was under siege by ISIL since 2014 and served as a main supply corridor for ISIL between neighboring Iraq and Syria.
Relevant reports said on Friday that the army men attacked ISIL's positions and managed to prevail over terrorists' defense lines from al-Majbal area West of Tamin (security) Brigade base and advanced 200 meters in the depth of one of the positions of terrorists.
The army men killed a number of terrorists and seized their weapons and military equipment.
In the meantime, the Syrian Air Force bombed heavily ISIL's supply lines and positions near the town of al-Shoula in Western countryside of Deir Ezzur, killing a number of terrorists.