Syria
Syrian Army Restores Several Deir Ezzor Villages, Key Farm in Lattakia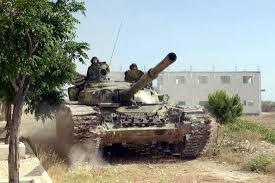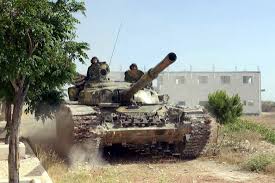 The Syrian army continued combating terrorism all over the country, killing scores of terrorists, destroying their hideouts, foiling their infiltration attempts to safe areas and establishing control over new areas, state-run SANA news agency reported.
In Lattakia, army units, in cooperation with the popular defense groups, established Thursday control over al-Daghdaghan Farm in the northern countryside of Lattakia, a military source told SANA
In the eastern province of Deir Ezzor, Army units clashed fiercely Wednesday night with terrorists of the so-called 'Islamic State of Iraq and the Levant' (ISIL) takfiri group who attempted to infiltrate from the villages of al-Jafra, Hweijet Saker, al-Mrei'yeh farms and al-Dagheem area towards Deir Ezzor military airport, field sources told SANA on Thursday.
ISIL terrorists were inflicted heavy losses in personnel and equipment during the clashes as many of their vehicles, equipped with heavy and medium machineguns and loaded with arms and ammunition, were destroyed by the army.