Syria
Syrian Army Retakes Control of 2 New Towns Near Kuweires Airbase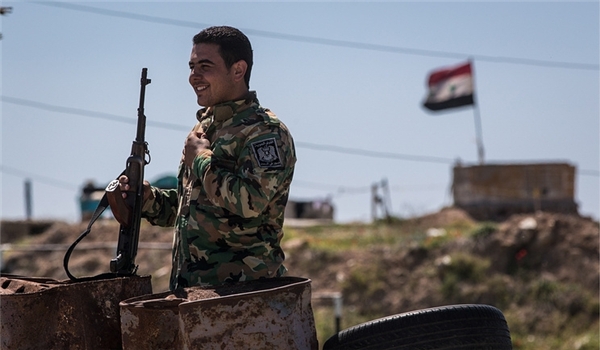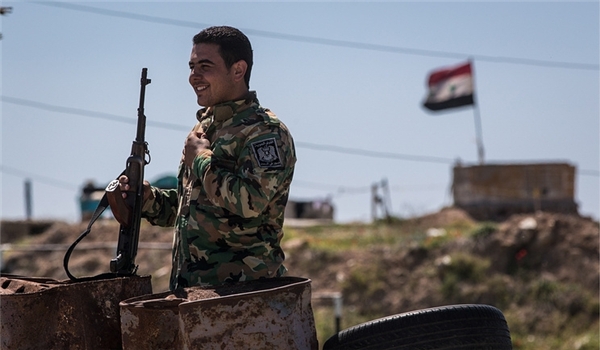 The Syrian army and its allies continued military operations in regions East of the strategic Kuweires airbase in Aleppo province and drove ISIL back from two more towns.
The Syrian army units continued operations in Eastern Aleppo and attacked the ISIL gathering centers from al-Mushrefiyeh, Tal Bayjan and Bayjan towns.
Following heavy clashes with the ISIL militants and killing tens of them, the army and its allies could regain control of Rasm al-Kabir and Rasm al-Kama towns.
Meantime, field sources in Eastern Aleppo said that the army's logistics units are establishing their positions in the region as government troops are preparing to purge terrorists from al-Mazboura, Tabara Mazi and Rasm al-Harmal towns.
Also, a military source said that army troops have now deployed in areas only 7km away from the strategic town of Deir Hafer after liberating the two towns.
He added that the terrorists' supply route from Rasm al-Harmal to Showailakh town was cut off after the army's highly important advance in Rasm al-Kabir.
In a relevant development on Tuesday, Syrian army troops continued their anti-ISIL operation in Eastern Aleppo and seized control over more villages and heights Northeast of Kuweires airbase.
The army men, backed up by the army's artillery units and aircraft, engaged in non-stop clashes with ISIL North of the terrorist-held town of Deir Hafer and seized back the town and hill of Bayjan and the village of Moshreheh Abu Jabbar.
Army reports said ISIL has suffered heavy casualties and its military hardware also sustained major damage in the attack.