Middle East
Syria
Syrian Army Retakes Control over Strategic City of Saraqib
The Syrian army forces began mop op and mine sweeping operations after they have retaken full control over highly significant town of Saraqib in eastern countryside of Idlib province.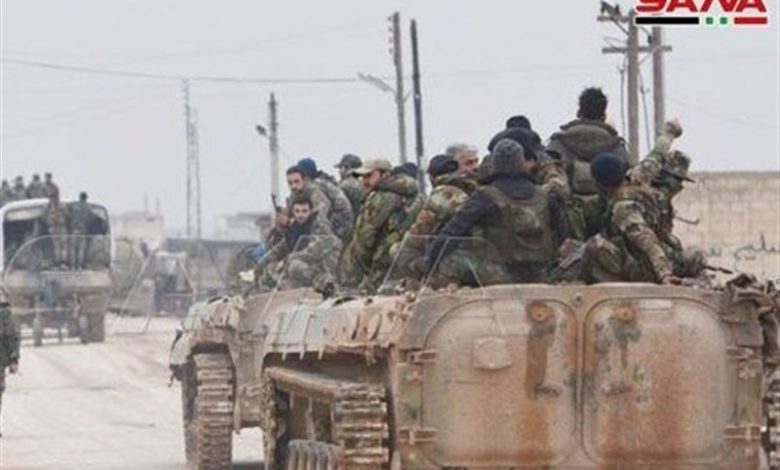 Syrian news agency SANA reported Thursday afternoon that the army entered the strategic city of Saraqib in Idlib's eastern countryside, while advancing from multiple directions hours after liberating Afes town to the north of the area, then started dismantling mines and IED bombs planted by terrorists in the city.
Meanwhile, the report added that units of the army confronted a fierce attack by the terrorists on al-Nayrab axis to the northeastern sides of Saraqib and the axis of Mardikh to the south of the city in an attempt to make a gap in the siege imposed by the army, but the militant's attack was foiled by the army.
Dozens of the terrorists were killed and injured during the army operations and many of the militants were forced to flee the battle ground.
The foreign-backed Takfiri militants in the town of Saraqib had been given a chance to lay down their weapons and surrender to the army days before the attack, but the refused to surrender and started to attack army positions in return.
The military had announced in a statement on Wednesday that militants have besieged local residents in Saraqib, located 27 kilometers (17 miles) north of Ma'arat al-Nu'man city, as well as Tell Touqan village, noting that the armed men have the chance to disarm and embark on reconciliation with the government.