Syria
Syrian army retakes the strategic town of Deir Attiyeh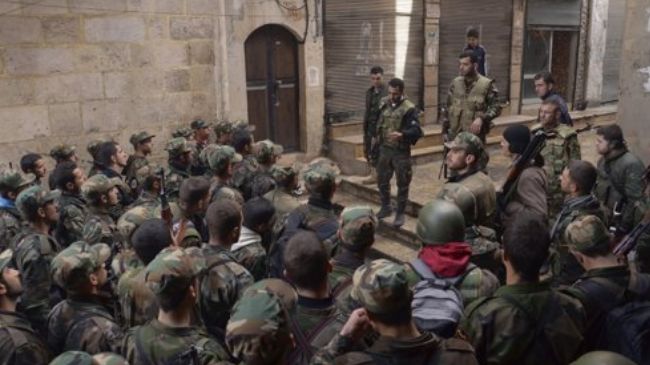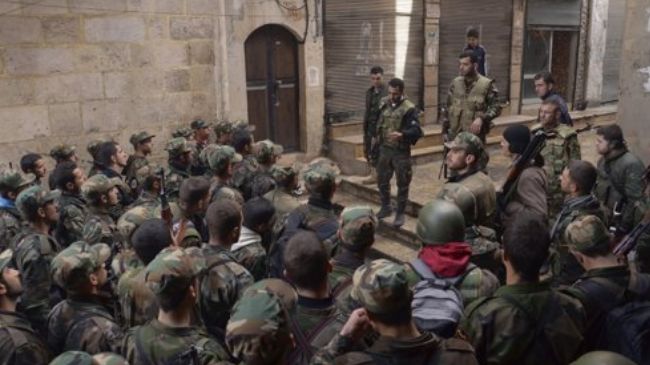 Several foreign militants, including Saudi nationals, were killed in clashes which led to the retaking of the strategic town of #Deir_Attiyeh by Syrian army which also entered Nabk town.
A security source said that after retaking the strategic town of Deir Attiyeh where was defended by several Saudi militants, the Syrian troops entered the nearby town of Nabk.
"If this town (Nabk) is captured, all we'll have left is Yabroud and some other villages to completely block off the border with Lebanon and to stop any entrance or exit of rebels into Lebanon," the source said, Al-Alam reported.
"The next phase will be to retake the South of Syria. The North and the East are for later," he added, referring to areas under the control of the militants or of Kurdish fighters.
Saudi Arabia has been one of the strongest backers of the militants fighting in Syria.
Syria has been experiencing unrest since March 2011 with organized attacks by well-armed gangs against Syrian police forces and border guards being reported across the country.
Hundreds of people, including members of the security forces, have been killed, when some protest rallies turned into armed clashes.
The government blames outlaws, saboteurs, and armed terrorist groups for the deaths, stressing that the unrest is being orchestrated from abroad.
Tel Aviv, Washington and some Arab capitals have been staging various plots to topple President Bashar al-Assad, who is well known in the world for his anti-Israeli stances.
Source: Syria 24 English