Syria
Syrian army retakes town of Ras al-Ayn near Yabroud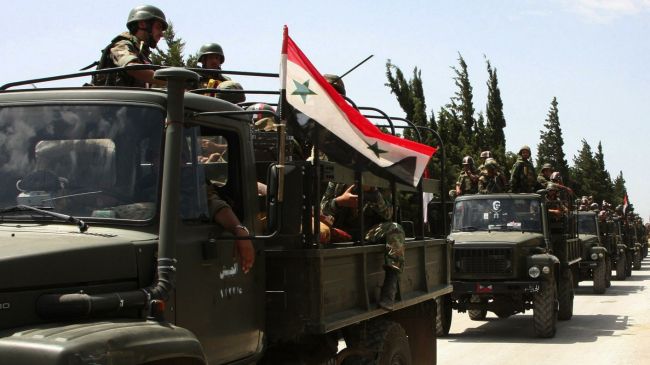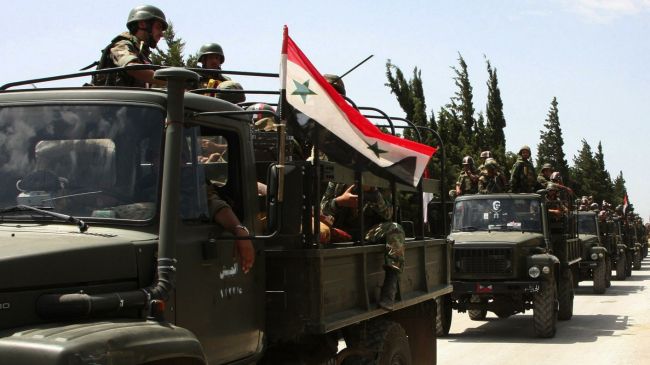 The Syrian army has gained further victories against foreign-backed militants, recapturing the town of Ras al-Ayn, near the strategic town of Yabrud, Press TV reports.
According to the report released on Wednesday, the army made significant advances in the town, carrying out several precise operations resulting in the destruction of terrorist hideouts and the killing of many terrorists.
The Takfiri militants fled to villages and towns near Yabrud after they lost their major bastion to the Syrian army a few days ago.
The army also captured a workshop used for making improvised explosive devices (IED) in the area. Four homemade rockets were also found in the workshop.
The report also said that the Syrian army has continued its operations against militants in the town of Jobar in east of the capital Damascus.
It said that militants have dug many tunnels, which they used, to infiltrate into sites belonging to the Syrian army.
"While monitoring the activities of the terrorists we discovered a 100- meter- long tunnel… we took the decision and blew it up, killing many terrorists," a Syrian officer told Press TV.
On Sunday, Syrian forces pushed back the foreign-backed militants from Yabroud, the latter's last major stronghold in the mountainous region of Qalamoun, near the Lebanese border.
The national Syrian flag was raised on Monday morning in the main square of the city.
The takeover of Yabroud will cut supply lines of the militants. The advance is a major gain for the Syrian army, which has been engaged in a fierce battle against the foreign-backed militants for three years.
Syria has been gripped by deadly violence since 2011. Some sources say around 140,000 people have been killed and millions displaced due to the foreign-backed militancy.