Syria
Syrian army says Daesh cleared from last stronghold in south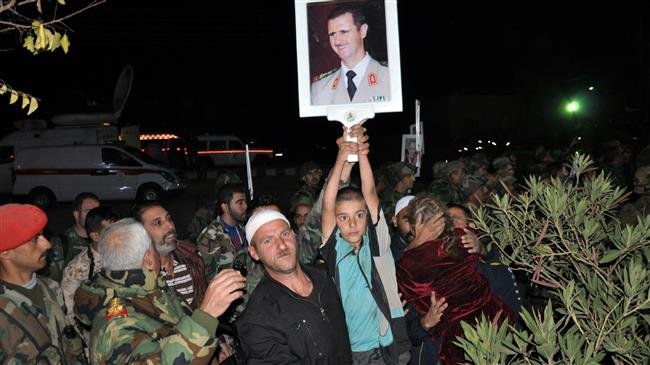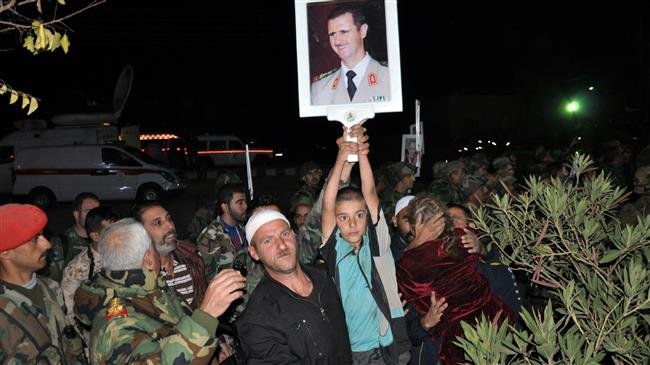 The Syrian army says it has removed Daesh Takfiri terrorists from their last stronghold in the country's south, where they had been holding out for months.
Syria's government forces made the announcement in a statement on Monday, saying they had taken full control of the hilly region of Tulul al-Safa, situated between Damascus and Suwayda provinces.
The army also said a large amount of light and medium weaponry had been recovered following the victory over the Takfiris.
"Following a string of accurate and focused military operations, our valiant armed forces have established complete control over Tulul al-Safa area which is of a complex volcanic nature, eliminating Daesh terrorists positioned there, and confiscated large amounts of light and medium weapons," the statement said.
The armed forces also hailed the liberation as an achievement which is particularly significant given that an area of 380 square kilometers in the country's south has been cleared of terrorism.
Syria's official news agency SANA confirmed a day earlier that the army units had made "a significant advance against Daesh terrorists' depots in Tulul al-Safa" and killed many extremists during their counter-terrorism operations.
The Syrian army has been fighting Daesh in Suwayda since July, when the Takfiri terrorists launched their deadliest attack on the Druze minority community in the province.
A group of Syrians recently freed from Daesh's captivity express their gratitude to President Bashar al-Assad.
The terror outfit killed over 250 Syrians and kidnapped around 30 in its July 25 assault. Most of the hostages have been released, but the remainders appear to have died or been executed.
Over the past few months, Syrian troops, backed by the Russian air force and Iranian military advisors, have made sweeping gains against foreign-sponsored Takfiri elements who have been wreaking havoc in the Arab country since 2011.
The pro-government forces have managed to regain control over most parts of Syria.