Syria
Syrian Army Scores More Victories against Terrorists Northeast of Aleppo City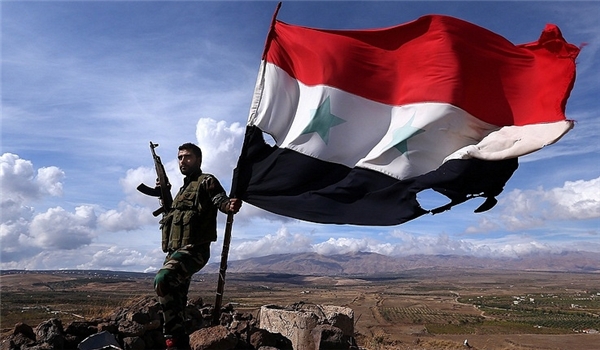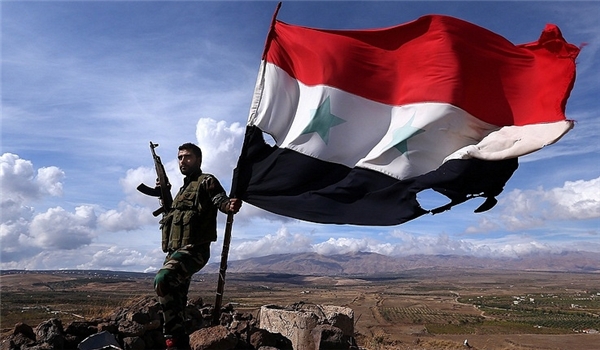 Syrian Army troops continued to advance against Jeish al-Fatah terrorists in districts Northeast of Aleppo city winning more key positions, farms and residential complexes.
Army soldiers made a significant advance against the terrorists near Ba'eidin square Northeast of the city, forcing militants to retreat from their positions in the area.
After taking control of Ba'eidin square, pro-government forces carried out more attacks on Jeish al-Fatah's positions and won back parts of al-Nazarat neighborhood in Northeastern Aleppo city.
Army soldiers, meantime, drove terrorists out of several farms and residential complexes between al-Nazarat and Ba'eidin neighborhoods.
Reports said on Saturday that the Syrian army inflicted heavy casualties on the Jeish al-Fatah coalition of terrorist groups in its major assault in the Eastern districts of Aleppo city, capturing a number of positions.
After hours of fierce clashes with terrorists, army forces have taken control of several positions in Karam al-Tarraf neighborhood in the Eastern part of Aleppo city and western side of Aleppo airport, killing and wounding several terrorists.
In the meantime, at least 11 terrorists were killed in clashes with Syrian soldiers in Bostan al-Pasha in the Eastern part of the city.
The army troop also destroyed three arms and ammunition depots of the terrorist in the Eastern neighborhoods of Aleppo.
The army men targeted terrorists' gatherings in the neighborhoods of Hananou Housings, al-Heidariyeh, al-Meisar, A'qyoul and al-Sakhour in Eastern Aleppo as well.
Heavy fighting still goes on between the Syrian army and terrorists in al-Oweijeh and the Syrian air force and army's artillery units are also targeting militants' positions in the same neighborhood.
Army's missile units also launched shelling attacks on terrorists' positions in the neighborhoods of Hananou, Jabal Badrou, al-Hamrah, al-Sho'ar, Zahrat Awad, Jubb al-Qebeh, al-Sakhour, al-Sukri, al-Harbleh and al-Meisar, killing or wounding tens of terrorists.
The Syrian fighter jets also pounded terrorists' centers in Kafr Hamreh, Hayan, Jam'iyat al-Hadi, al-Mansoureh, Qabtan al-Jabal, Naseh and Anadan.