Syria
Syrian Army Scores Victories against Terrorists in Western Aleppo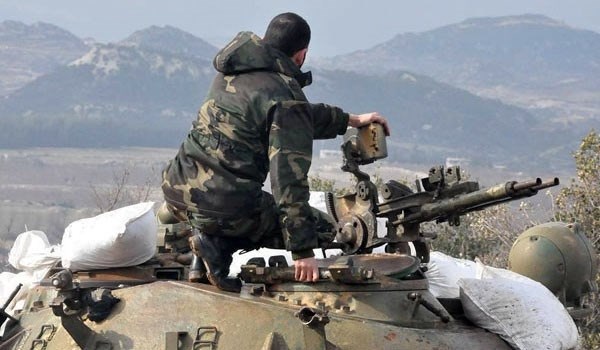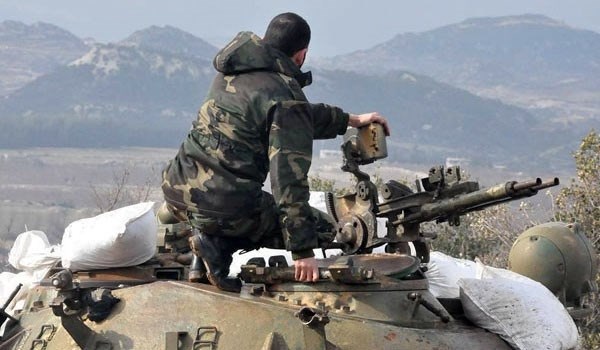 Syrian Army troops continued their advances against Al-Nusra Front (recently renamed to Fatah al-Sham Front) in the Western countryside of Aleppo city, taking back a strategic region after inflicting a large number of casualties on the terrorists.
The army soldiers engaged in fierce clashes with Al-Nusra Front and managed to take back Souq al-Jabas strategic region West of Dhahiya al-Assad district, pushing terrorists far away from the city's Western countryside.
Al-Nusra suffered heavy casualties and its military equipment sustained major damage in the pro-government forces' advances.
In the meantime, the army's artillery and missile units targeted terrorists' concentration centers and movements in al-Rashedeen 4 and 5 and also in Souq al-Jabas region in the Southwestern countryside of Aleppo city.
In relevant developments in the province on Tuesday, the army men pushed Al-Nusra terrorists back from more positions in Benjamin (Menyan) region West of Dhahiyah al-Assad neighborhood and won back Mansharah 1, 2 and Abu Omar settlements as well as al-Mantaj (resort) area.
Initial reports said the Al-Nusra Front suffered heavy casualties in the attack.
In the meantime, the army's artillery units staged heavy fire on terrorists' positions and movements in Qabah al-Assad close to Dhahiya al-Assad.