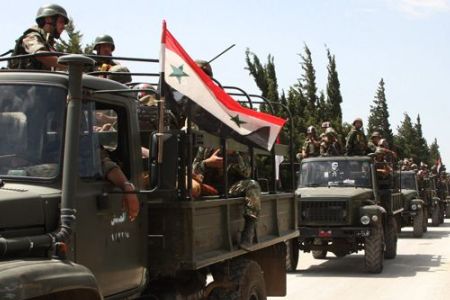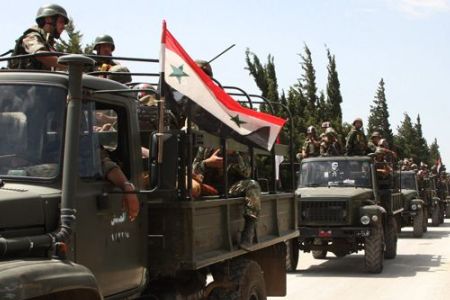 The Syrian army has taken control of the northern city of Jisr al-Shughour following heavy clashes to expel armed gangs from the volatile region.
According to the Syrian state TV, troops pursued "armed elements" into nearby woods and mountains. The report, however, mentioned no specific date and time for the clashes.
News reports also indicate that a mass grave containing bodies of at least ten Syrian security personnel was found in the city on Sunday.
The victims were apparently killed by armed gangs and marks of torture were found on their bodies.
On Saturday, a military ambush in the city resulted in violent clashes between Syrian troops and terrorist groups.
A large number of terrorist group members were reportedly killed and wounded in the ambush, while Syrian forces detained some leaders of the armed groups.
Jisr al-Shughour has witnessed violent clashes between terrorist groups and Syrian troops during the past days.
Many residents have fled from the area towards the Turkish border.
Since the beginning of the Syrian unrest in mid-March, hundreds of people, including security forces, have been killed.
Syrian authorities blame the armed gangs for the deadly violence, insisting that the unrest is being orchestrated from abroad.
Syrian President Bashar al-Assad has vowed to bring those behind the killings to justice.