Syria
Syrian Army seizes massive weapons cache with US-made missiles near Golan Heights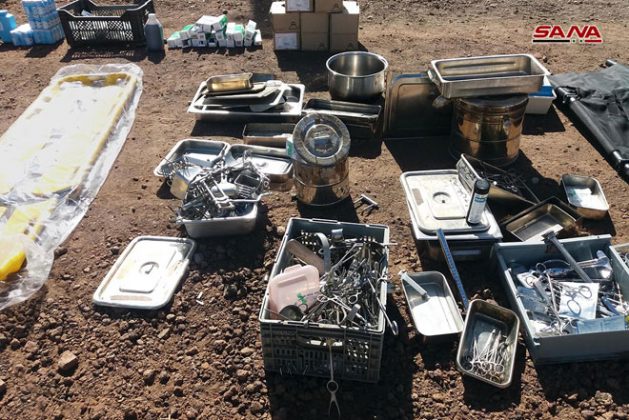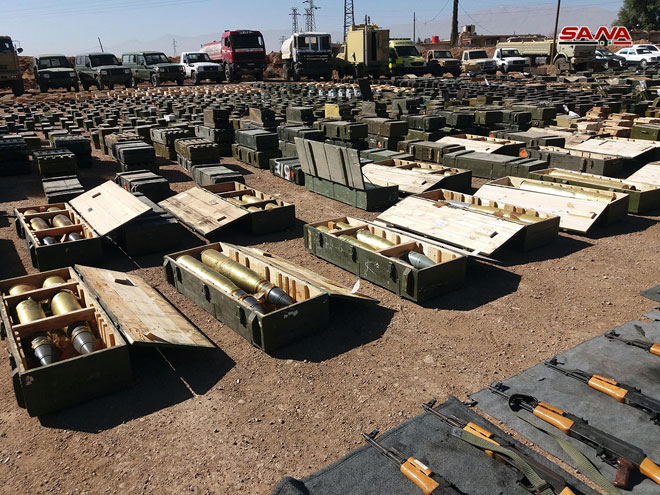 The Syrian Arab Army (SAA) recently uncovered a large weapons cache while combing through the formerly rebel-occupied areas of the Al-Quneitra Governorate.
According to a military source in Damascus, the Syrian Arab Army was able to uncover the weapons cache after local residents informed them of the location of said warehouse.
SANA's reporter in Quneitra said that the security forces, in cooperation with reconciliation committees and locals, uncovered large amounts of weapons, including Israeli and US supplied missiles in the villages of Briqa, Beir Ajam and Rasm al-Sanad.
Furthermore, a large quantity of communication devices, reconnaissance drones, US-made TOW missiles, and various weapons and ammunition, including missiles, tank shells, mortar rounds, anti-tank shells, explosives detectors, jamming devices, and night vision binoculars were also among the seized items.
The Syrian Arab Army has been uncovering several warehouses filled with weapons that were left behind by the jihadist rebels in the Al-Quneitra and Dara'a provinces.
Below are a number of photos released by SANA from the weapons cache: