Syria
Syrian Army Seizes US, French Missiles Sent to Terrorists in Eastern Damascus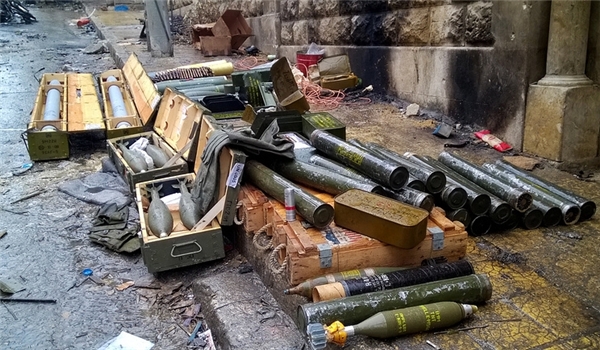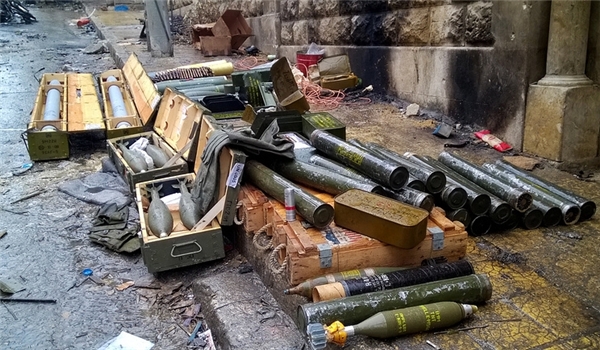 The Syrian army's anti-terrorism units discovered and seized a truck containing a large number of weapons and ammunition, including US and French missiles, dispatched to the terrorists in Eastern Ghouta of Damascus.
The cargo was sent from the Northern parts of Sweida province to the terrorists stationed in Eastern Damascus.
A military source said that the seized vehicle was carrying a large number of weapons, ammunition, US-made LAV missiles, the French Milan missiles, at least 3 Konkurs missiles, Czech-made 75-mm RPGs and Soviet-made 22-mm and 26-mm RPGs which were earlier sent from Jordan and supplied to the terrorist groups by the US and Saudi forces.
Meantime, the cargo included 3 air-to-air R60 missiles and it seems that the terrorists intended to make some changes to them to be used for attacking aerial targets from the ground.
In a relevant development on Wednesday, the Syrian army troops stormed the positions of two main terrorist groups in Eastern Ghouta and pushed them back from more lands, killing a senior militant commander, field sources confirmed.
The sources said that the army men engaged in fierce clashes with Ahrar al-Sham and Faylaq al-Rahman in Vehicles Management Region in the town of Harasta in several flanks and inflicted major losses on the terrorists, retaking control over a number of regions.
A number of terrorists, including notorious field Commander Saleh Antar, were killed in the clashes, the sources added.
The army soldiers imposed full control over lost the positions in the Vehicles Management Region in Harasta after their recent advances in the region.