Syria
Syrian Army Seizes Western Weapons Cache in ISIL Positions in Deir Ezzur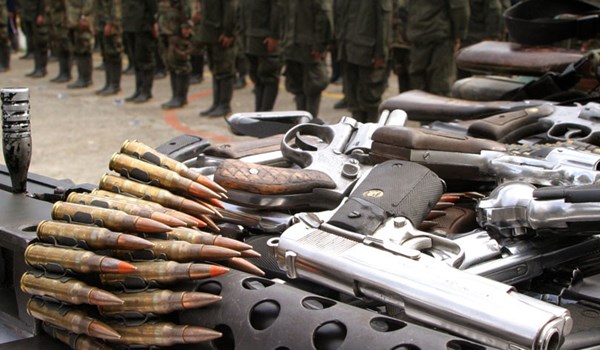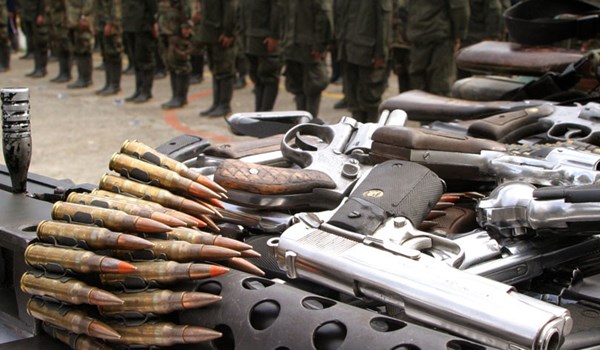 The Syrian Army troops found a large volume of arms and ammunition that were manufactured by the western countries in terrorists' positions during their mop-up operation in the Eastern city of Deir Ezzur, field sources reported on Tuesday.
The sources said that Syrian army showcased a large quantity of weaponry and ammunition in the newly-captured ISIL's positions during mop-up operation in Deir Ezzur.
"While combing the city and chasing the remains of ISIL, we found a huge number of different weapons produced by the European countries, supporting this group," Colonel Yunes, an army commander, said.
The provincial capital of Syria's Deir Ezzur province was declared entirely liberated on Friday following months-long battle with the ISIL group, as the city is of strategic importance for the Syrian government for being the country's oil-rich province.
Relevant reports said on Monday that the army officer reported that the elite forces were preparing to launch a fresh round of operations from a new flank to free Albu Kamal at the Iraqi border.
He further added that the Tiger Forces would launch the offensive from the provincial capital of Deir Ezzur, which was officially liberated a couple of days ago after months of bloody battle with ISIL.
In the meantime, the army units and Hezbollah fighters, operating East of T2 oil pumping station in Southwestern Deir Ezzur, deployed 30 km away from Albu Kamal.